Amy Schumer got to play around on a Zamboni yesterday and she took it VERY seriously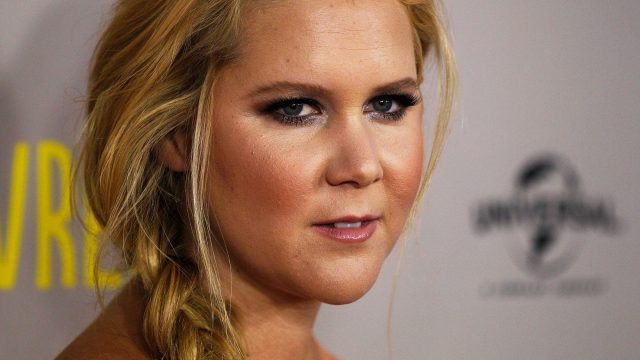 Aside from performing in Syracuse, NY yesterday, Amy Schumer also had some fun offstage, according to her Instagram photos.
First, here's a pic from her show.
https://www.instagram.com/p/BLCwIZ8j-bL
Schumer performed at Syracuse's Oncenter War Memorial Arena last night, almost selling out the 8,000-seat space, reported Syracuse.com.
"I've heard if you can make it here, you can make it in Utica!
Also yesterday, Schumer posed with this Zamboni (we're guessing the two in the photo belong to the Syracuse Crunch).
Fun fact: ICYMI, the Zamboni was named after Frank Zamboni, who intro'd the world's first ice resurfacing machine in 1949. Wow, huh?
Here's Schumer on a Zamboni, or "zambi," as she calls it.
https://www.instagram.com/p/BLCd5RLDVZc
Here's a closer look. As you can see, it requires some intense concentration.
https://www.instagram.com/p/BLCeHa5D5_n
We'd love to know if Schumer went out onto the ice with this ginormous machine, but there'd probably be a picture if so, right? Still, even getting onto the Zamboni looks challenging.
Overall, she seems to be having fun, Zamboni or not.
https://www.instagram.com/p/BLCBwGRDOSg
And that's what life's all about, amirite?!