Amy Schumer opened up about being a working mom—and inspired others to do the same
True to her brutally-honest form, Amy Schumer was open with her followers about the pros and cons of pregnancy while pregnant with her son, Gene Attell—and she's continuing that precedent into motherhood. On Sunday, October 6th, the comedian posted a couple sweet photos with five-month-old Gene on Instagram, along with a caption explaining her mixed emotions about returning to work.
For the most part, Schumer said, she's excited about resuming this important part of her life, which was put on hold when Gene first entered the world.
But like so many other women in her position, Schumer explained, her excitement is tempered by some worry and sadness about leaving her baby at home. "I was so worried about it and was afraid to go back after he was 3 months old," she continued. "A couple days I've cried from missing him. But it's mostly good to be back and the breaks energize me to be a better mom and appreciate our time even more."
Schumer also recognized that she "[has] it a lot easier than many people," but she "wanted to share [her] experience" being a working mother. She then opened the floor to her followers to share their stories, too—and the comments section of this post is genuinely one of the most positive and supportive we've seen. In May, Schumer was criticized by some of her followers for performing a stand-up set three weeks after giving birth, so it's refreshing to see this outpouring of love from her fanbase.
So many women openly shared their experiences and emotions upon returning to work—and generally regaining their sense of independence—after giving birth.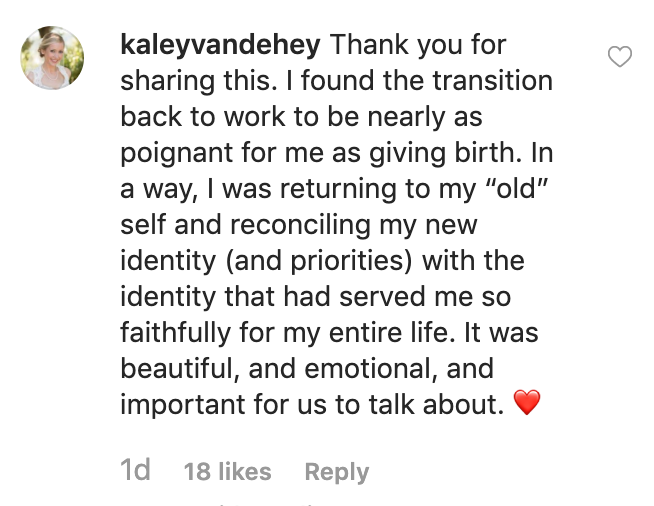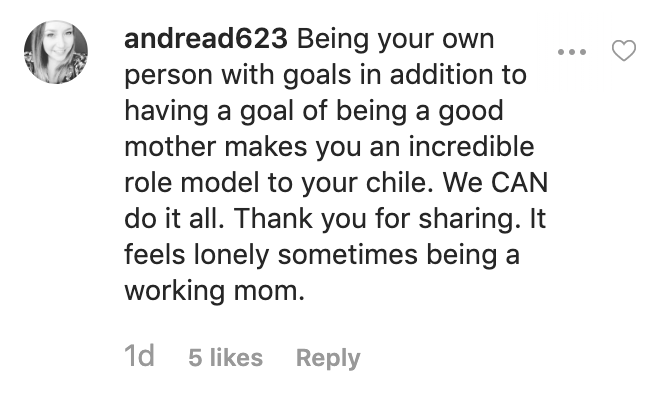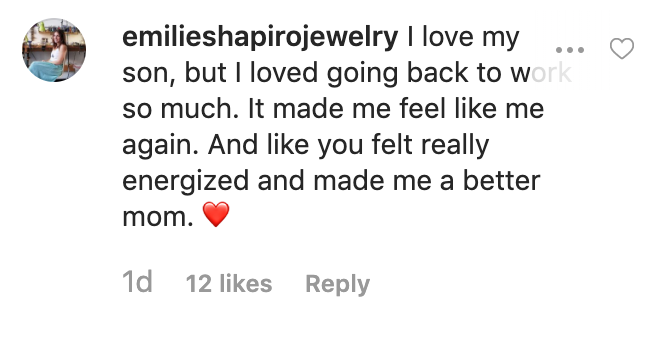 Even some women who aren't moms shared their appreciation for the multitude of inspiring stories flooding the comments section.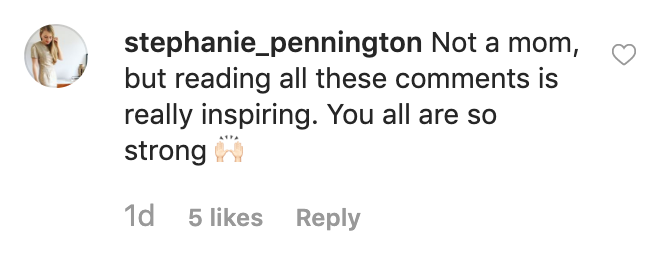 A few of Schumer's celebrity friends joined the conversation, too. Debra Messing wrote about returning to Will & Grace after the birth of her son, Roman.
And both Drew Barrymore and Padma Lakshmi wrote about the perspective shifts they experienced after giving birth: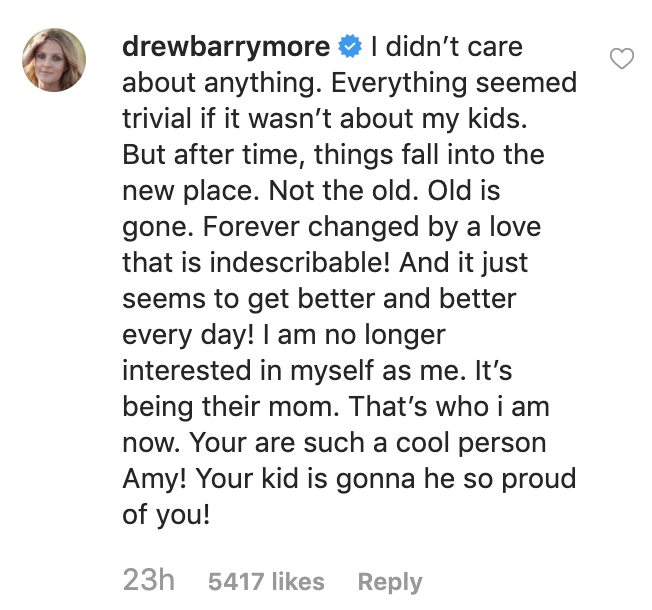 Meanwhile, others of Schumer's followers simply shared a few words (and emojis) of encouragement.



Schumer's candidness will absolutely inspire other mothers (and parents in general) to share their experiences with each other and receive the support they need from each other and allies.