Amy Schumer's sister-in-law made her a "vagina giving birth" cake, and maybe skip this photo if you're squeamish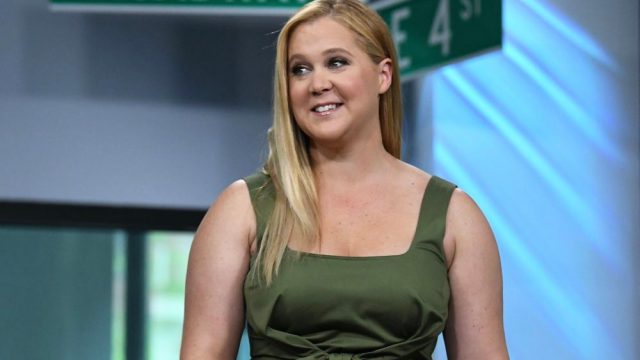 Shield your eyes if you're squeamish, people of the internet, because this will definitely be the most unexpected thing you'll see all day. Amy Schumer's sister-in-law gifted her an incredibly detailed "vagina mid-birth" cake. There's a lot of detailed anatomy, a Cabbage Patch Kid, and some expertly-placed chocolate sprinkles.
"My sister in law. And I can't stress that enough IN LAW. surprised me with a horrifying cake and i can't thank her enough. So I won't thank her at all. @mofischhh something is truly wrong with you and i love you. #haunting #butthole," Schumer captioned a January 28th Instagram post.
Schumer, who announced that she and husband Chris Fischer are expecting back in October, has been open and honest about her difficult pregnancy. The comedian has struggled with hyperemesis gravidarum, a pregnancy condition that causes severe nausea, vomiting, weight loss, and dehydration. Less severe cases can be treated with antacids and rest; however, more complex cases require hospitalization. On December 30th, Schumer posted a message to Instagram explaining that she's felt like she's had " food poisoning for 5 months."
(Like we said, she's been open and honest.)
https://www.instagram.com/p/BsBDXn0gDEq
The Trainwreck star will welcome her first baby into the world this coming spring.