Amy Schumer shared a text Jennifer Lawrence sent her, and it's basically every BFF meme on Instagram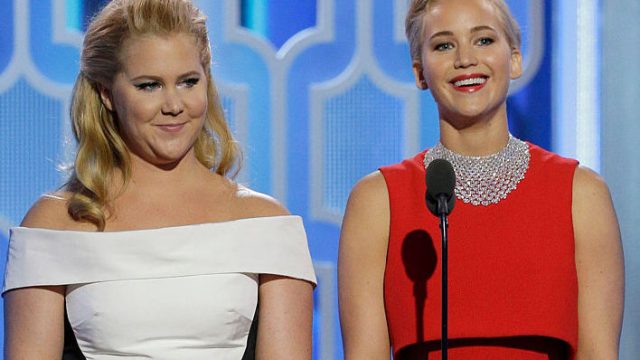 Amy Schumer made an appearance on The Ellen Show yesterday and during a game called "Ellen's Burning Questions," DeGeneres asked Schumer to share the last text she received from Jennifer Lawrence. As you know, Schumer and Lawrence are full-on BFFs.
Schumer jokingly responded that Lawrence asked her to get dinner, followed up, and then said, "Jk, I made other plans" all before Schumer had a chance to respond. We kinda assumed that this story was made-up, like, something Schumer invented for laughs, but turns out that Lawrence really did send that text, and omigod…J.Law is totally THAT friend. That friend who conveniently bails on her own plans — the reverse flake. They ask you to hang but then pull the offer from the table.
First Lawrence asked if Schumer and her husband Chris Fischer wanted to "get dinner? Or hang?" She immediately followed up with, "Also, I'm about to go to park," which we assume meant she was…parking? Then, Lawrence sent another text that read: "Haha I can't get dinner tonight I have plans." And all of this went down before Schumer could send a single text in reply.
Also, it's super cute that Lawrence is simply "J.Law" in Schumer's phone.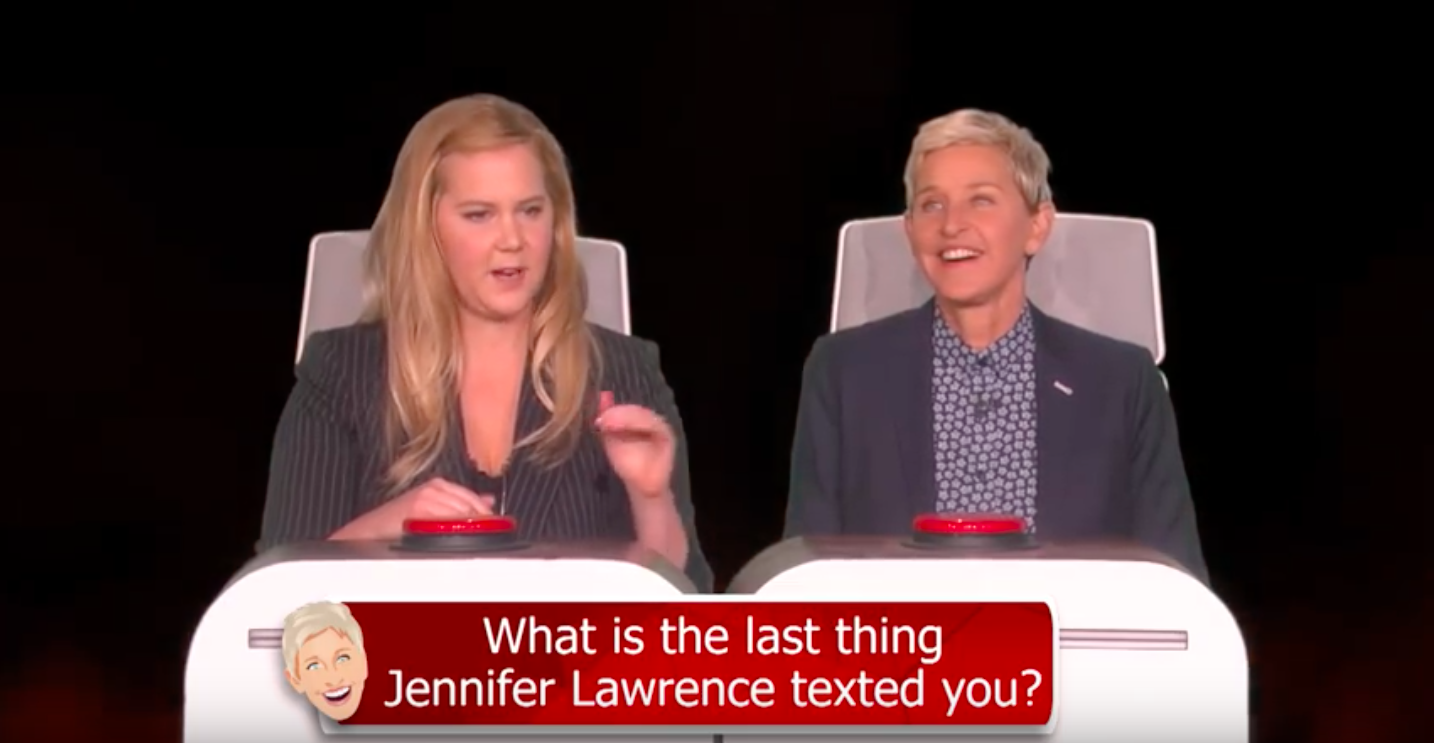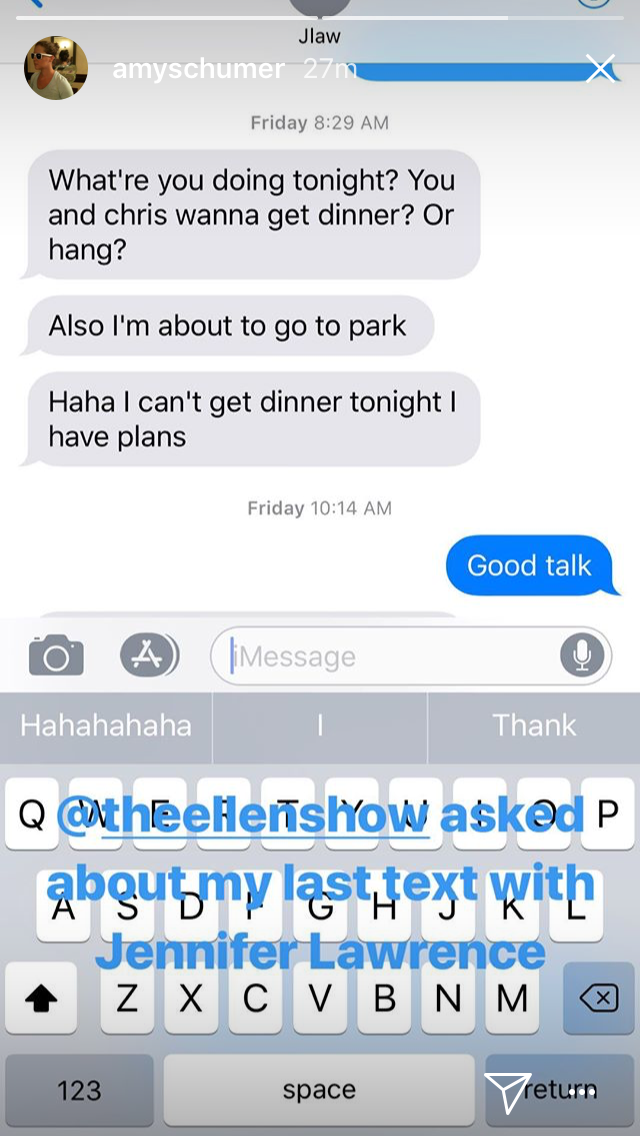 Lawrence and Schumer made their friendship debut over the summer of 2015 when Schumer uploaded a photo of them riding a jet ski together. You know, as you do.
https://twitter.com/udfredirect/status/626762048215629824
Since then they've written films together, presented at the Golden Globes à deux, and done the most bestie thing one can do: bail on plans.