Amy Schumer apologized to her son for his original—*ahem*—explicit name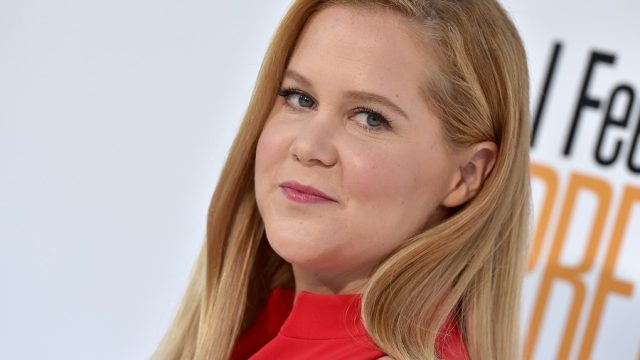 Despite being a comedian who loves a good dirty joke, Amy Schumer did not mean to give her son with husband Chris Fischer a somewhat explicit name. Gene David Fischer, who just recently turned one, wasn't always Gene David Fischer. His original name was Gene Attell Fischer, which, when said fast, sounds like "Genital Fischer."
"Can you believe we did that?" Schumer said when Hoda Kotb asked if Schumer and Fischer call Gene by his first and last name during a May 11th interview on Today. "It just means that we're unstable, I guess. How am I going to apologize for that? Genie, we're sorry."
Luckily, after the realization set in, Schumer and Fischer legally changed Gene Attell's name to Gene David. "So, do you guys know that Gene, our baby's name is officially changed?" Schumer announced in April on an episode of her podcast Amy Schumer Presents: 3 Girls, 1 Keith. "It's now Gene David Fischer. It was Gene Attell Fischer but we realized that we, by accident, named our son, 'genital.'"
Schumer confirmed to Kotb, "We fixed it," adding they usually just call him "Panini" anyway.
Schumer revealed that her son's original middle name (and presumably, his new middle name) was in homage to fellow comedian Dave Attell, who worked with her on the 2015 movie Trainwreck. It will be a while before Gene will understand the hilarity behind his birth name. For now, he's too busy hoarding pinecones and wrestling with the family dog.
No shade or anything, but at least Gene's name is pronounceable. Looking at you, Elon Musk and Grimes.
https://www.instagram.com/p/B_WMK2DJprB
Although he's officially Gene David now, there will always be a piece of him that's Gene Attell. And with parents like his, that's just too funny to handle.