Amy Schumer Belted Out an Iconic J.Lo Tune to Serenade Baby Gene, and J.Lo Totally Approves
"Bedtime is precious," Schumer wrote on Instagram.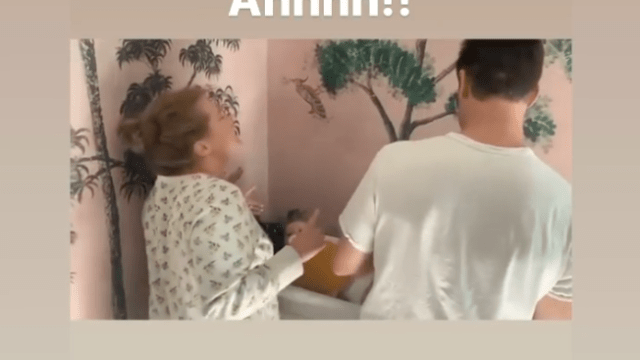 Whereas Kylie Jenner wakes up her 2-year-old daughter with her own original tune of "rise and shiiine," Amy Schumer serenades her son, Gene, at bedtime with Jennifer Lopez's "Let's Get Loud." We're not sure which piece of news is more exciting: the fact that Schumer low-key has an outstanding voice or that J.Lo shared the video to her own Instagram Stories with her stamp of approval! The whole exchange is just iconic.
In a January 24th Instagram video, the 39-year-old comedian and mom shared a video of Gene's bedtime routine, which left us in hysterics. The video showed both Schumer and her husband, Chris Fischer, getting ready to put their 1-year-old son down for bed when out of nowhere Schumer sings, "let's get louuuud," aka the famous line from J.Lo's smash hit of the same name, which she had performed at inauguration just earlier that week.
Bedtime is precious, she wrote.
Followers of Schumer's Instagram have been having a field day in the comments section; but, her little bedtime video caught the eye of somebody very special. That somebody being J.Lo, herself, who shared Schumer's rendition of "Let's Get Loud," to her own Instagram Stories. "Sing it, @amyschumer!!! #LetsGetLoud," she cheered on along with a "LOL" sticker.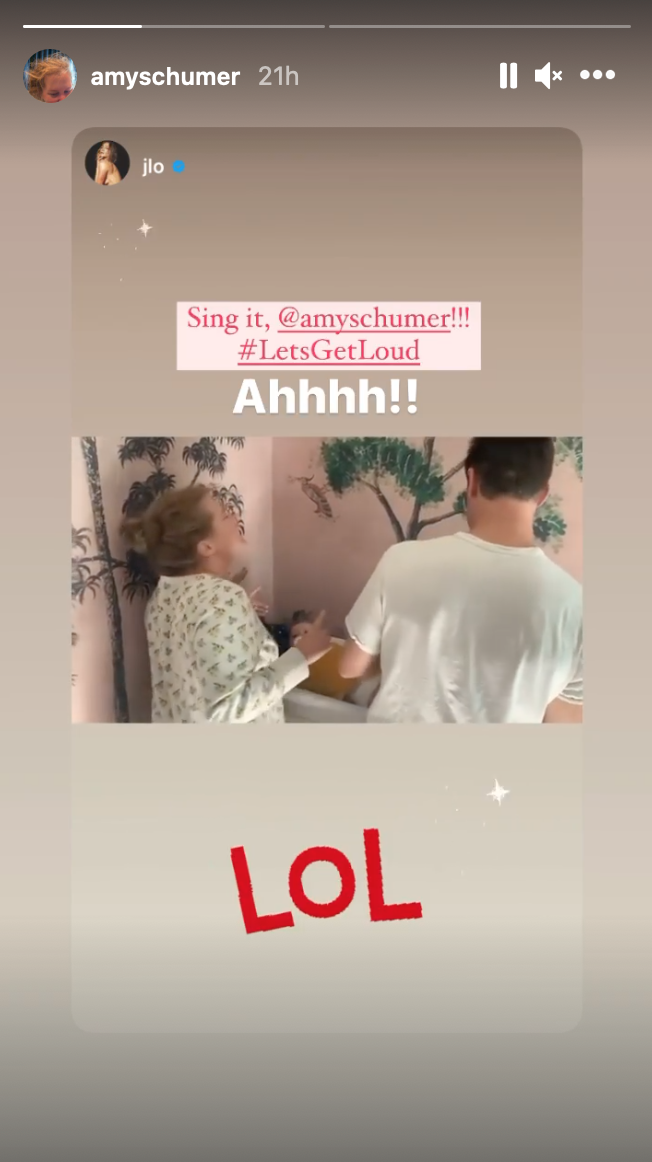 J.Lo's "Let's Get Loud," made quite a splash during her medley of "This Land Is Your Land" and "America the Beautiful" at President Joe Biden's Inauguration Day.  Though, we don't know who stole the show more, her and her full Chanel ensemble or Mr. Bernie Sanders?
While it may be an unconventional song choice for a child's lullaby, we're hoping Schumer and J.Lo have something up their sleeves for a remix in the near future!
Emily is a NYC-based freelance entertainment and lifestyle writer — though, she'll never pass up the opportunity to talk about women's health and sports (she thrives during the Olympics).
Read more