Amy Schumer posted a playful yet powerful throwback picture with a beautiful message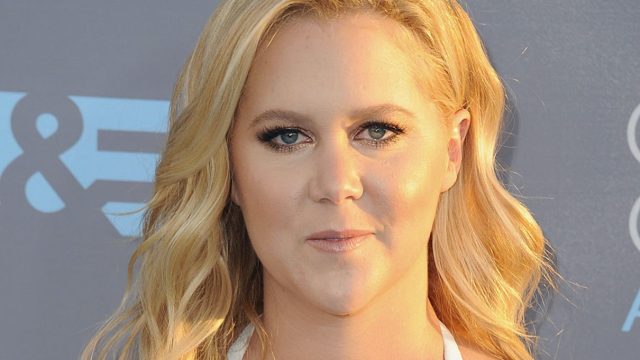 Despite the fact that the sharp-witted comedian is best know for her funny performances, Amy Schumer never been one to back away from serious issues. She's shown a great deal of bravery in speaking out about all sorts of controversial issues. And every time she does it, she somehow finds a way to keep her razor sharp wit in tact to make us laugh and make us think.
She posted a throwback picture of her younger self looking playful and fun to her Instagram, using her caption to convey a deeper meaning.
With the adorable poses of a younger Amy staring at us, she shares how that girl didn't realize what she'd be up against in the world.
She writes, "...here I am before I knew we would have to fight for our reproductive rights for our entire lives. Before I knew that women wouldn't be paid equally to men. Before I saw my good friends and myself receive death threats for coming forward about being abused or raped or assaulted. And on and on and on."
Her words get very real, very quickly as she reminds us the fight that every little girl (and woman) faces in this world.
She continues, "And that same little girl is proud to fight along with her brothers and sisters to keep the new little girls safer and stronger than we were. We can't get burnt out. We are so close. We need to fight and speak up and demand to be treated equally."
Amy has some powerful friends who have also spoken out about gender equality who we can only imagine totally support this meaningful post.
Amy's eloquent writing is a beautiful reminder that we are all in this fight together and that we must stand up for gender equality while breaking down the structures that can make women feel unsafe. It's a concise yet amazing ode to all things #girlpower and we are so feeling it.
She ends her caption endorsing Hillary Clinton in the upcoming presidential election, writing, "Let's go @hillaryclinton."
Clinton has been outspoken, as Amy has, about women's rights and the fight for equality. Since we all have old school pictures of ourselves much like the one Amy posted here, it really hits home that this is an issue we all know too well and totally connect with.