OMG! Amy Schumer is set to play Barbie in a live-action movie and this is maybe THE greatest news ever
If you're as big a fan of Amy Schumer as we are, then you're about to be VERY excited. Because Amy Schumer has been tapped to play Barbie in a live-action movie about the iconic doll, and…did you hear that? That was the sound of our hearts exploding with excitement a million times over. According to Deadline, the live-action Barbie movie will be rated PG and is set to be released in summer of 2018. YES, that's a far ways away, but we are SO, SO ready.
Because Amy Schumer playing Barbie is one of the most genius things we've heard come from Hollywood in a very, very long time.
 In a separate report from The Hollywood Reporter, Sony (the studio behind the picture), hired several writers to pen different drafts of the script. Ultimately, the studio went with writer Hilary Winston's version. However, because Amy is also a talented writer (as we all know), she and her sister Kim Caramele will take a stab at rewriting the script, too. No doubt, they'll help fine-tune it to Schumer's comedic sensibilities.
But WAIT, there's MORE!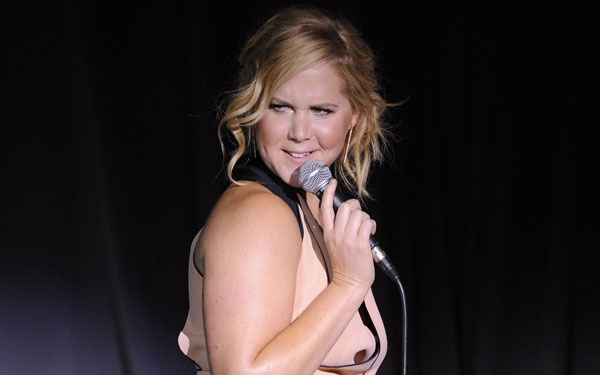 We also have a loose idea of what the plot of the Barbie movie is (so far.) According to the same Deadline report, the Barbie movie will be a classic "fish out of water" story. And it will also be reminiscent of iconic movies like Splash and Big.
 Apparently, Barbie gets kicked out of ~Barbieland~ (LOL, yessss) for not "fitting the mold." After an adventure through the real world, Barbie returns to Barbieland to…OF COURSE…save it, but only after realizing the "key to happiness is belief in one self, free of the obligation to adhere to some unattainable standard of perfection."
[tempo-video id="5232938585001″ account="4607804089001″]
Well, this sounds AH-MAZING.
 And we love that Barbie will push a strong message about body positivity and acceptance for women. Sooooo, down with that. Ahh, 2018, you seem to far away! Because we cannot WAIT to see Amy Schumer slay the role of Barbie!