Amy Schumer kissed her bf on a giant kiss cam, and we're collectively awwwing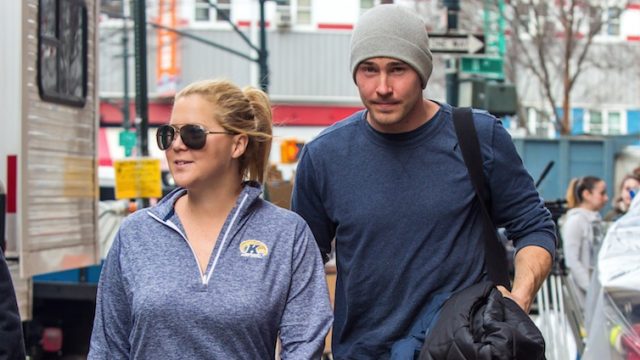 So, if it wasn't official before, it is now: Amy Schumer and her BF Ben Hanisch are the cutest couple ever.
We thought their mini golf coverage would be enough to make our day, but Entertainment Weekly just informed us that they landed themselves on the KISS CAM at a Mets game in New York!
As you might expect, Schumer took advantage of the opportunity and engaged in an elaborate make out session with Hanisch, but not before giving her sweet dad a gentle kiss on the head.
https://www.instagram.com/p/BKzAdlFhnV2
"I have always wanted to be on the kiss cam! My dad and my man!!"
And Hanisch was more than game to go with it (seems like he's just as big a ham as she is FYI, which we LOVE). Amy clearly needs to be with someone who is worthy/can keep up with her hilariousness.
Spending Sunday afternoon at a Mets game (where they achieved a big victory over the Philadelphia Phillies fyi) with your loved one sounds like a pretty good time, but it was even better for Schumer because she was a guest of Jerry Seinfeld! We're not even gonna try and pretend it's NBD.
AHHHHHHHHH.
https://www.instagram.com/p/BKykxT8Byxm
#dreamday is right. OUR DREAM DAY!