Amy Schumer just revealed the most devastating thing about her first time having sex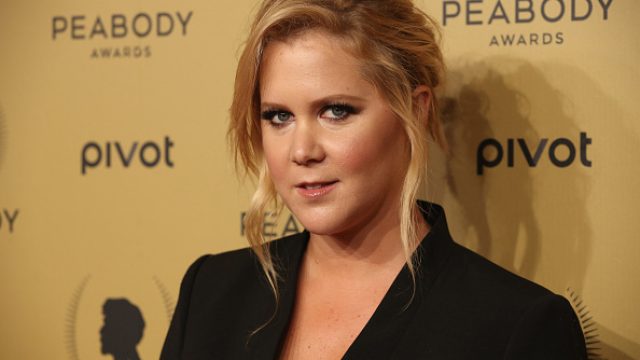 The world appreciates Amy Schumer for her uncanny humor and brutal honesty. In a recent interview with Marie Claire, she opened up to America about a sexual experience she had when she was 17, only this time there was nothing funny about it.
She admitted to Marie Claire's Allison Glock that her "first sexual experience was not a good one." It was the first guy she ever had sex with, and Amy said, "It was like, And then I looked down and realized he was inside me. He was saying, 'I'm so sorry' and 'I can't believe I did this.'" 
How devastating to hear. At the time, Amy brushed it off. She didn't press charges then and she said she probably won't press charges now, noting that it was so long ago and there are so many factors to consider. Amy also added, "I had another time with a boyfriend where I was saying, 'No, stop,' and it was just completely ignored."
Unfortunately, we still live in a world where victim-blaming plays a huge role in sexual assault stories. We can't help but think of Brock Turner, a former Stanford student who raped a semi-conscious girl beside a dumpster, and yet she was partly blamed for what happened. Amy comments on rape culture, saying, "You know, with the rape survivor, it's not just shaming, it's fury. It makes people so mad if you're not a perfect victim."
Amy Schumer and the Stanford rape survivor are not the only ones — sexual assault is an epidemic in this country. According to Rainn.org, an American is sexually assaulted EVERY TWO MINUTES. We applaud Amy's bravery to come out and share her own experiences, but we're also deeply saddened that it happened in the first place. Thank you for continuing this hard, but necessary conversation, Amy.
We can't wait for this issue of Marie Claire to hit the stands on July 19th, and we're even more excited for Amy's upcoming book to be released. In the meantime, our hearts go out to Amy for what she experienced at such a young age — and to every other woman out there who has been sexually assaulted.