The dust is settling on that whole Amy Schumer joke-stealing controversy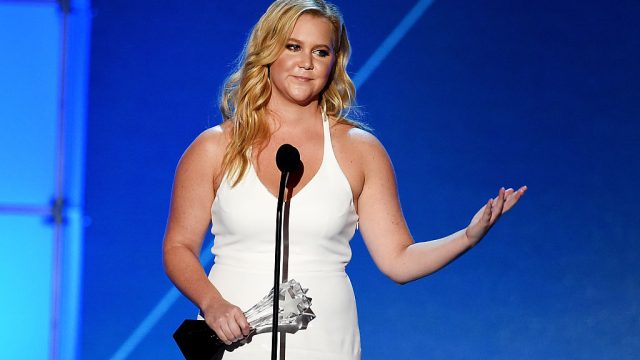 Amy Schumer has had a stressful week. It all began when three comedians, Wendy Liebman, Tammy Pescatelli, and Kathleen Madigan, accused the Trainwreck star of stealing their jokes, appropriating them not just in her movie, but also in her TV show and stand-up, reports Refinery29.
This all went down on Twitter, although most of the conversations were eventually deleted. The gist, however, is that all three comedians found similar punchlines and subject matter, sometimes just with different wording, in Amy's work as they had written in their own.
As a result of these accusations, and the anger from fans who had heard them, Schumer made a short and sweet statement on her own Twitter.
She then appeared on Sirius XM's Jim Norton Advice Show to further clear her name, reports People. "Both Kathleen and Wendy know me and they don't believe I would do that, I think this is Tammy trying to get something going," she explained. "I just would never do that. That would be so stupid for me to do that."
On Thursday, Tammy went on the show, and seemed to have somewhat changed her tune. "I went too deep," she admitted. "It went too far, and for that, I'm super apologetic." After giving it some thought, the comedian realized that, "it was probably parallel thinking, that does happen."
We're just happy this issue is settled. All four women are talented comedians doing their absolute best and, who knows, maybe they'll joke about this one day.
(Image via Kevin Winter/Getty Images)