Amy Schumer gave us an update on her "passion project" with Jennifer Lawrence, and yes, it's definitely still happening
Ever since Amy Schumer and Jennifer Lawrence made all of our dreams come true by announcing that they were making a movie, we've been on pins and needles. But like all true greatness, the film cannot be rushed. Which is why we've been ~anxiously~ awaiting its release for nearly two years now.
But alas, Amy is giving us a fresh update on the bound-to-be hysterical flick. And essentially, Amy *thinks* it's going to happen in the near future.
"I hope we do it in the next year and a half," Amy told HelloGiggles at a Snatched press event in Los Angeles. "It's the kind of movie we can film at any time. If we make it, it's gonna be like the light at the end of the tunnel."
"It feels like this passion-y project at this point," Amy added.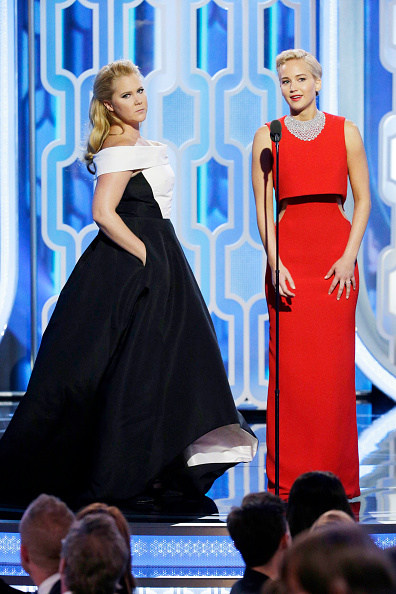 For those of you who were unaware, Schumer and her BFF Jennifer Lawrence have been raving about their yet-to-be-made film for some time now. While we're *pretty* sure the movie's production has been postponed due to JLaw and Amy's killer schedules (#AListerProblems), we still know a few things about the project for certain. They've confirmed that the first draft of the screenplay is done and that they're playing sisters; Schumer's character is an airport employee with dreams of being a flight attendant, while JLaw's persona is a bit of "a mess."
What we don't have yet is a production timeline, or for that matter, a working title.
"We always, in our emailing, change the name of it," Amy told HelloGiggles. "There have been no actual ideas for titles yet."
But even unnamed, unmade, and unfinished, we already ~know~ that the flick is going to be a smash hit. Because anything with Amy and her BFFL JLaw attached is guaranteed to be funny. And when these two comedic geniuses come together, there's not a dry eye in the house…from all the laughing, that is.
And now, we wait…