Amy Schumer's new husband, Chris Fischer, wants to open a restaurant on his family's farm, and please book us a table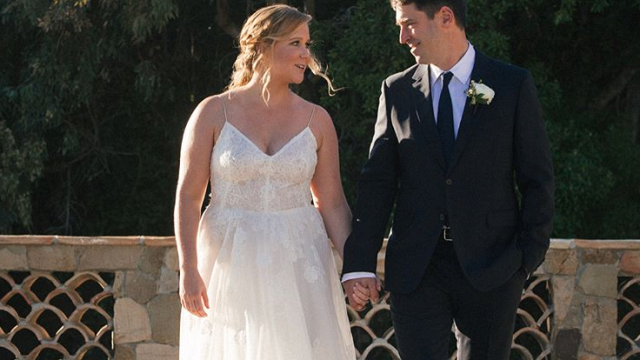 Was it just us, or was everyone shocked when Amy Schumer announced she married chef Chris Fischer? Even though they've only been publicly dating since last November, they secretly tied knot on February 13th, and it seems like they're pretty happy together. And as it turns out, Schumer's new husband is actually a pretty cool guy. In fact, Fischer wants to open a restaurant on his family's farm, and the story behind it is so sweet.
In case you didn't know, Fischer is an award-winning chef, and he works on Beetlebung Farm on Martha's Vineyard, which his family owns. In fact, his grandfather was the original owner of the farm going back to 1961, which means it's full of their family history. And now, Fischer's pursuing his ultimate dream of combining the farm with his passion for cooking.
According to Boston magazine, Fischer is already working toward making the restaurant a reality. In 2015, Fischer published The Beetlebung Farm Cookbook to critical acclaim, and last year, he opened a market on the farm. So what does he have planned for the future?
Fischer told the magazine he wants to use the proceeds from the produce market to fund the building of a kitchen, and he'd like to serve breakfast and eventually dinner straight off the farm — even though, he says, he's pretty broke these days.
"After years of working for other people, my intuition is, 'I'm doing this on my own terms,'" he said. "You can build a destination restaurant anywhere."
https://www.instagram.com/p/BfOYmYPFShB
Honestly, Schumer probably did the right thing by marrying this one. A guy who cares about his family's legacy and who can cook? Nice work, girlfriend.