Amy Schumer is in the hospital right now, and here's what we know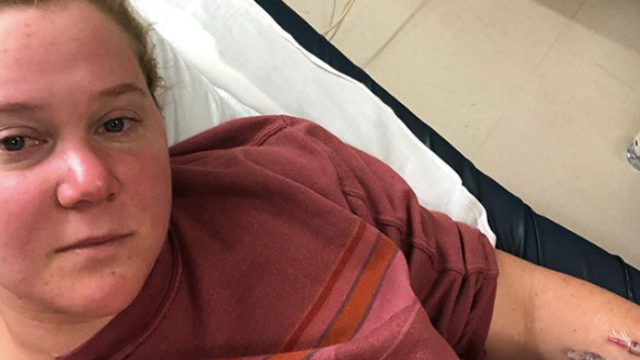 Amy Schumer broke her usual stream of funny and endearing social media photos to share some distressing news: the actress is in the hospital with a "horrible kidney infection." Schumer revealed the news on Instagram alongside several photos from her hospital bed, including some of her husband Chris Fischer and sister Kim Caramele, who haven't left her bedside. Here's what we know about Schumer's situation.
From her post, we know that Schumer's been in the hospital for the last five days. She doesn't yet know when she'll be released and even asked a fan in the comments how long they were stuck in the hospital when they struggled with a kidney infection. Schumer admits she only opened up about her hospital stay to explain her absence at the London I Feel Pretty premiere.
So far she's been receiving an outpouring of love from fans and her celebrity friends. Molly Shannon, Tan France from Queer Eye, Andy Cohen, Reese Witherspoon, Busy Philipps, Amber Rose, and Octavia Spencer have all sent uplifting "get well" messages on her Instagram.
https://www.instagram.com/p/BiFEgW1FoiJ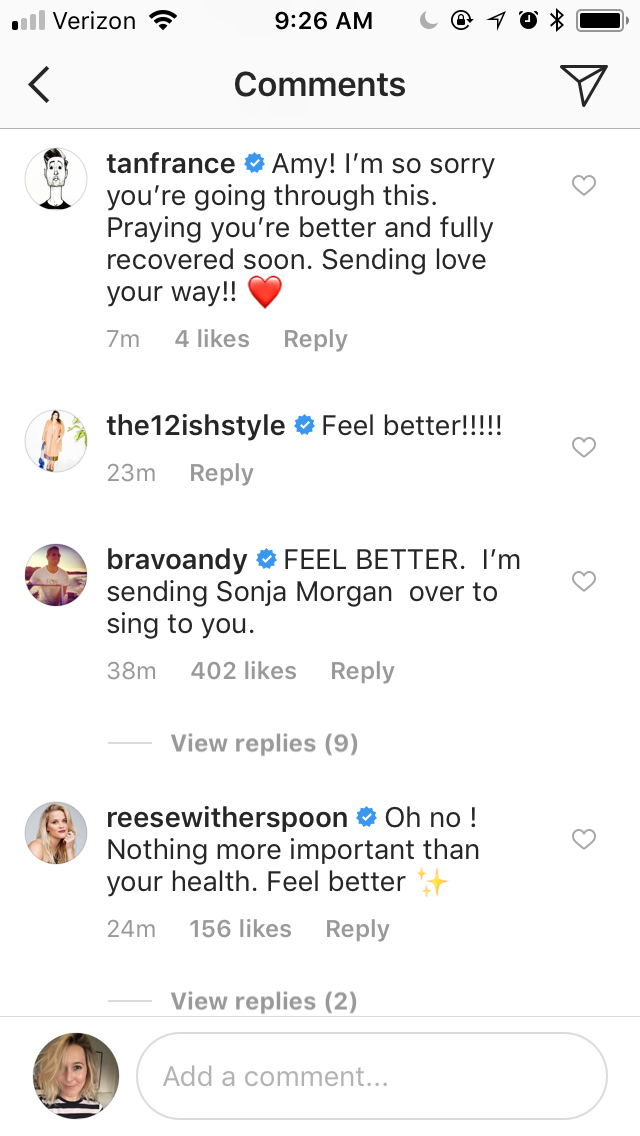 You can read Schumer's full statement below:
"Here's what I've been up to this week. I was hospitalized for 5 days with a horrible kidney infection. I want to give a big thank you to the doctors, the bad ass nurses also my husband who's name is, i want to say, Chris? and my sisters Kimby and mol who have been by my side the whole time. I wanted to share this with you because this is sexy as hell but mostly because I was meant to go to London for the opening of I Feel Pretty and my doctors have told me that's a no go. I'm really disappointed selfishly to miss this trip because I love London and Europe in general and all the great people (food) there. But I need to put my health first. I am so grateful for all the support the movie is getting. I hope people check it out in England and everywhere else in the world. It's sweet and fun and you will walk out feeling better. Which is something I hope to feel soon too."
We wish Schumer a speedy recovery.