Amy Schumer and her sister are having the best time at the "Harry Potter" tour in London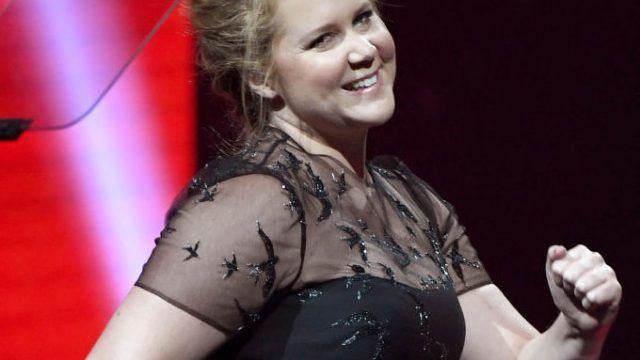 Warner Brothers' Harry Potter tour is on everyone's bucket lists, even if you're Amy Schumer! Amy has decided to make the most of her trip to Warner Brothers Studios in London, accompanied by her sister Kim. They've been posting up a storm on social media all weekend from the awesome tour that takes you inside the Harry Potter films. Let's be honest, we'd be doing the same if we were there right now!
Seriously, just look at what the tour offers!
It's just not every day you get to live out one of your fantasies by entering J.K. Rowling's magical world and indulging in all of the sorcery you can handle. And Amy is not throwing away her shot!
Here they are, posing like witches on the lam.
https://www.instagram.com/p/BTcRK_NFs0p
Amy and Kim look like they're ready to fight the Death Eaters and give no ground. Would you want Amy on your side in Dumbledore's Army? Based on her tough stance here, we'd say yes. Sure, the sunglasses might not be wizard-approved. But we can't all come up with sun-shielding spells in a Muggle world. And even if she's not a spell-casting genius, she's definitely got the jokes on lock.
Everyone dreams of a ride on the Hogwarts Express, but Amy's a cool customer in this photo she shared to her 'gram.
https://www.instagram.com/p/BTcQPrSFF0q
The Snowpiercer reference in her caption is hilarious, if you've seen the Chris Evans film. Now we're just imagining a mashup of dementors on a the Snowpiercer train. Yikes! Let's just stick to the Hogwarts Express train for now. Less gore and class warfare, more chocolate toads and patronus spells, please.
Looks like they sprang for the deluxe broom-riding experience! Is that a Firebolt??
One thing we know from following Amy Schumer's social media feeds is that she loves funny posts featuring her sister Kim. Sometimes they're embarrassing, but Kim seems like a good sport. But in this case, who would be embarrassed by a video of them riding a broom? That's not uncool, that's awesome!
Kim for Quidditch captain, anyone? She seems like she'd be good at marshaling a team. That's her role in Amy Schumer land, anyway! She helps write and produce Amy's projects. Maybe we can hope for an Amy cameo in the next Fantastic Beasts? Hey, we can dream.