Amy Schumer had a "Beauty and the Beast" moment at a Barnes & Noble, and it's all of our dreams come true
This week, our favorite funny lady, Amy Schumer, released her book, The Girl with the Lower Back Tattoo, and we are so excited about it. Amy has been killing it with her hilarious show, a kick ass film career, and now a hilarious memoir that we can't wait to read.
Amy posted this photo of her having an AMAZING Beauty and the Beast moment in a Barnes & Noble while on her book tour, because she's a ~funny girl, that Amy~.
https://www.instagram.com/p/BJMFveLBPWh
First of all, Amy, you're not an asshole, you're a Disney Princess. And you are totally living out one of our library fantasies right now, because let's be real, we've all thought about trying out some Belle moves on the ladder when the B&N people aren't looking.
Just look at how Belle does it. We think Amy totally nailed it.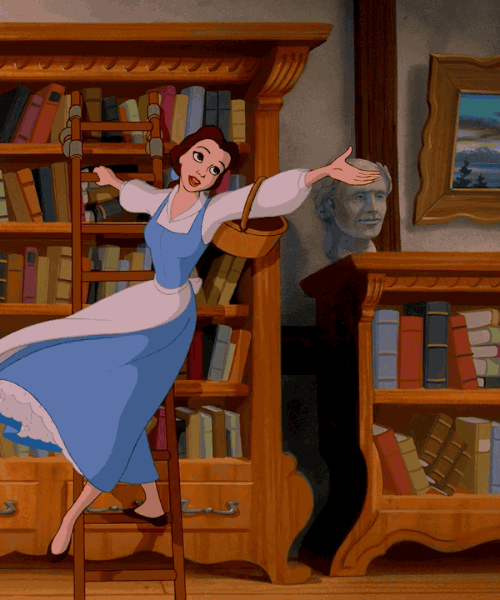 We can't wait to see more of Amy's hilarious antics as she promotes her new book.
Although, we heard that Gaston has some questions about the new memoir.