This is Amy Schumer's favorite thing about being married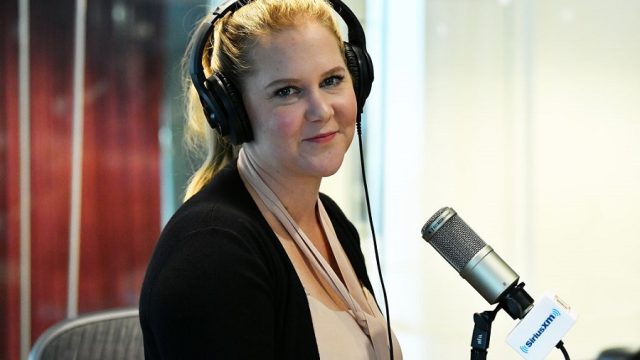 Marriage can be a big change. So even though she's still in the honeymoon phase, we're loving how positive Amy Schumer is about her recent marriage to chef Chris Fischer, which took place this past February. It seems these two may be the perfect match.
Schumer is out promoting her new film, I Feel Pretty, and told E! News that, "He's really proud of me. He's proud of this movie." One of the things that make them work so well together is that they're both supportive of each other's craft. In fact, Schumer admitted that a lot of their honeymoon revolved around finding (and eating) good food, proving that she's all about that chef life.
But, the food is just a perk for Schumer. She said that one of the best things about being married is the partnership.
"The best part is just having a partner and being like, 'I got a team.' It was just me and [my dog] Tatiana and now it's cool, you got someone to go through life with together that you love and you want to be partnered up with," she said.
https://www.instagram.com/p/Bhgga1-F5V0
Schumer's new film, which comes out April 20th, is a comedy about self-esteem and self-perception (basically, Schumer plays a woman who hits her head and suddenly sees herself as a super model). The premise of the film has already received some backlash, with some arguing that it seems to promote the value of outward beauty. However, both Schumer and Schumer's co-star, Aidy Bryant, have defended the film, saying it's actually about how true confidence comes from within.
https://www.instagram.com/p/BhMnHpYlBHA
We're thrilled to hear that Amy Schumer is enjoying married life — so feel free to share more with us whenever you please, lady!