Amy Schumer opened up about her struggle under the pressure to breastfeed, and it's so relatable
Over the course of her pregnancy and new motherhood, Amy Schumer has done wonders for normalizing the more difficult aspects of birthing and taking care of a new human. Back in May, she had no qualms about clapping back at mommy-shamers who didn't agree with her decision to return to work shortly after giving birth to her 8-month-old son, Gene Atell. And recently, Schumer spoke candidly about her decision to stop breastfeeding—a difficult choice, considering that "there's so much pressure to breastfeed," as she said. But ultimately, she had to do what worked best for her body and her baby, and breastfeeding wasn't it.
Schumer opened up about her decision to switch to formula on the December 26th episode of the Informed Pregnancy podcast, hosted by prenatal chiropractor, childbirth educator, and labor doula Dr. Elliott Berlin.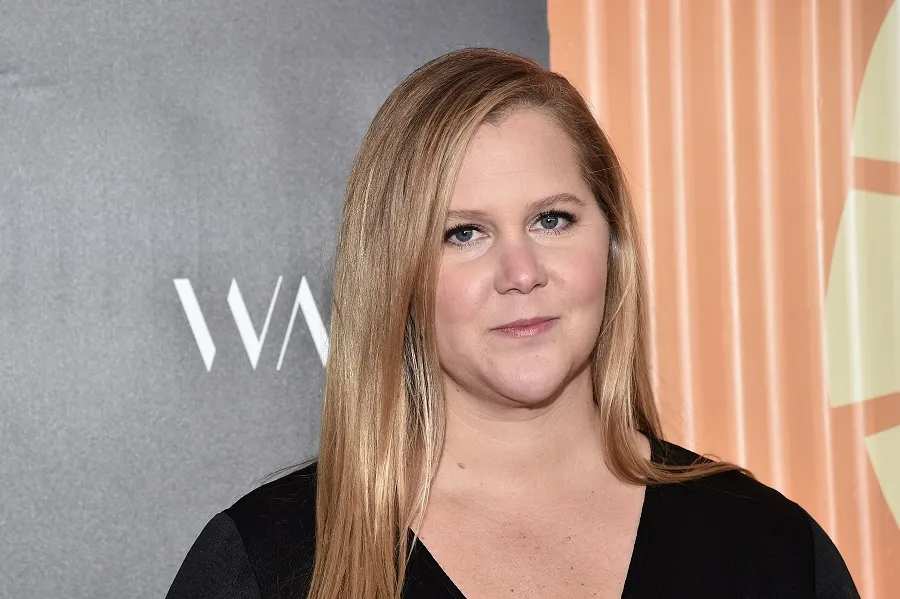 "I had a lactation expert," Schumer told Dr. Berlin. "He didn't latch, and I just didn't feel that push to make that happen. I pumped for the first month or something, and then I was like, not for me, this is not for me."
Schumer continued: "I really encourage women—there's so much pressure to breastfeed, but really, it's all in your head. Some people just absolutely love it and I'm so happy for them. But it was just bumming me out."
https://www.instagram.com/p/Bxvw6YmluZs
Schumer is certainly not the first woman to feel that choosing formula over breastfeeding is can be judged as a failure. In some cases, that choice is personal; in others, it's a medical necessity. As long as it's the right choice for a mother and her child, either choice is good. Case closed.
For instance, a new study finds a nonlinear connection between struggles with breastfeeding and postpartum depression and anxiety, and there's a clearer connection between postpartum depression and a child developing certain behavioral problems.
https://www.instagram.com/p/B6rzP_vJhSl
Obviously, there are so many factors that can cause postpartum depression, and they're not all immediately diagnosable or preventable. (It should go without saying, too, that experiencing postpartum depression is not a reflection of a person's success or failure as a mother. It's not uncommon, either. Studies show that as many as 75% of women experience varying degrees of sadness or depression after giving birth.) But if a new mom is clearly struggling with some aspect of motherhood—like breastfeeding, for example—it can only be beneficial to seek help, and to make healthy changes if possible.
https://www.instagram.com/p/B51ihjjpHi4
Eventually, Schumer said, it "occurred to me that I could stop [breastfeeding]" after it had taken a toll on her health and Gene wasn't getting the nutrition he needed. So she gradually stopped pumping and switched to feeding Gene formula. Luckily, she has a huge support system behind her (which every parent needs)—including fellow mother/titan-of-her-industry Serena Williams, who recommended the formula Holle.
"It has less sugar, and he did great on that," Schumer said.
Opening up about pregnancy and motherhood isn't easy, and it's yet another highly personal choice that every woman is entitled to make for herself. But we're so grateful that Schumer is showing the way for other mothers to speak candidly about their new-mom struggles with humor and grace.