Amy Schumer has an adorable (and NSFW) message to her boyfriend on their anniversary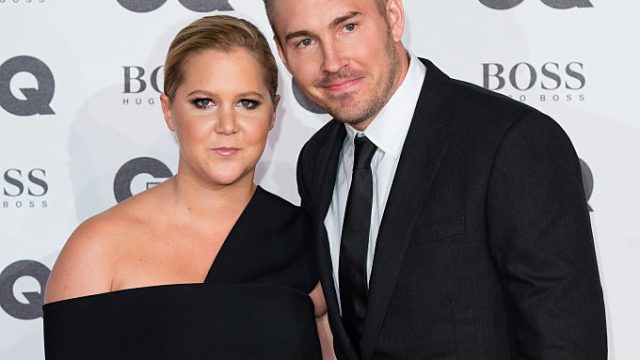 Amy Schumer and Ben Hanisch are absolutely adorable together. The couple isn't shy when it comes to showing each other how much they appreciate one another. To commemorate their long run together, Amy did what she does best and wrote a cute (and hilarious) anniversary message to Ben.
We're totally used to being put in the feels when it comes to Amy showing her man some PDA. And we totally love how Amy expresses her fondness for Ben's family as well. The two seem as though they have a totally normal relationship — which leads us to hope that they'll be together for a long time.
Amy made sure to let us know how much she adores Ben in this cute, yet NSFW, message on Instagram!
https://www.instagram.com/p/BM_3Z1zgGR2
Cute, right?! And Ben totally did the same, except in his own way.
https://www.instagram.com/p/BM_9ivWgWRu
And did you catch how both referred to each other as the "love of my life?" Because, we totally did!
We can imagine how difficult dating someone famous can be, but Ben makes it seem so effortless. All of the publicity surrounding the in's and out's of their relationship doesn't seem to phase them a bit.
Of course, Amy couldn't help posting an update later
This is definitely what true love looks like, guys. After all, you can have TWO soulmates.