Amy Schumer and boyfriend Chris Fischer are reportedly married!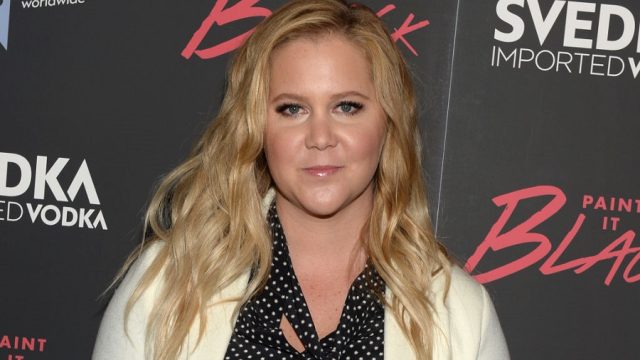 Well, color us shocked. Just days after officially confirming that they are indeed a couple, comedian Amy Schumer and chef Chris Fischer are reportedly married.
The news comes from People.com, who reports that celebrities like Jennifer Aniston, Jennifer Lawrence, and Jake Gyllenhaal were among the guests who saw the couple exchange vows. The site states that the ceremony took place in Malibu, and around 80 people attended.
The pair has been notoriously private about their relationship. Back in January, the two were spotted in New York for a taping of Saturday Night Live, one of the few events they've attended together in public. Fischer has yet to make an appearance on the red carpet alongside Schumer — but based on this news, we figure that's probably going to change pretty soon.
While we're all aware of Schumer's many successes, Fischer is an important part of the culinary world. Not only has he worked at Babbo, the Italian restaurant in New York tied to Mario Batali, but he has a successful book about cooking on his family farm, the Beetlebung Farm Cookbook, under his belt. After publishing, the cookbook went on to earn a James Beard Award, which recognizes excellence in culinary writing.
https://www.instagram.com/p/BfEShvSlckk
While Schumer hasn't confirmed the marriage herself, we won't be surprised if she comments on it soon (especially since so much of her standup is about relationships).
So many congrats to Amy Schumer and Chris Fischer! We think these two make a wonderful match, and can't wait to hear more about their married life together.