Amy Poehler talks about being a weirdo on the Emmys red carpet, and we're bowing down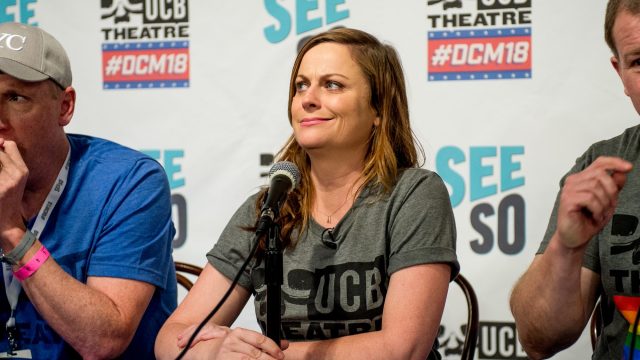 Last night was the 2016 Emmy Awards, and while we absolutely love award shows (where else are we going to get to see things like Ellen passing out pizza to dozens of movie stars?), lets be real — one of the main reasons we watch at all is for the red carpet. It's usually where we get the most QT with our favorite celebs, and also where we get to ogle all of their amazing outfits. And this year, Smart Girls At The Party was there to ask some of our favorite celebs some of the best questions ever.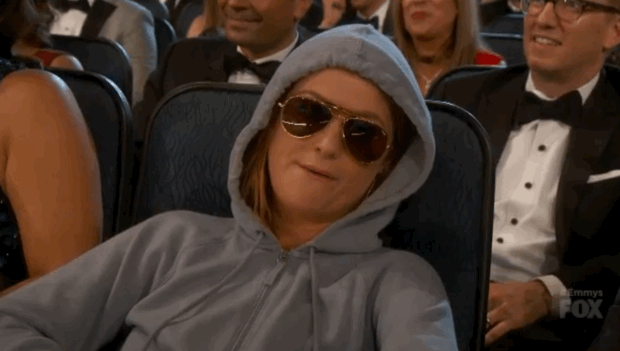 And in a major highlight, they asked Smart Girl #1, Amy Poehler, about the importance of individuality and self-acceptance, and she had a super amazing, very Amy-like answer
Take a look:
Did you hear that, world?
No on can be you, and it's really okay to be weird. There's a lot of weirdos on this red carpet tonight who managed to be successful. So, so can you.
Can we put that on a bumper sticker? Or at least on a wearable-button for "weird" (aka, cool and unique) people everywhere?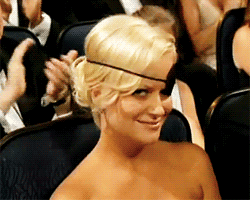 Thank you, Amy, for reminding us that no one should ever feel ashamed about being different, and that it's usually that very thing that makes us different or "weird" that gives us the best, most interesting, and important perspectives.
Basically, WEIRDOS OF THE WORLD UNITE!