There was a "Parks and Recreation" reunion before the 2018 Golden Globes started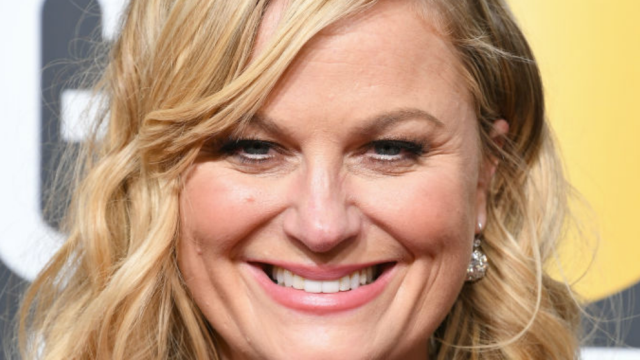 Instead of bringing spouses or loved ones as their red carpet dates, several of the most influential women in Hollywood are bringing the most influential female activists to the 2018 Golden Globes in a powerful show of solidarity for the leaders that have worked tirelessly to end gender inequality around the globe.
We were of course excited to see Amy Poehler posing with her date, Saru Jayaraman, because these two are truly a force to be reckoned with. The movement is particularly important for Poehler, who spearheaded the Smart Girls campaign back in 2015 to celebrate girls and their individuality and empowerment, and it's especially touching that she brought Jayaraman with her for their big night out.
Jayaraman is the president and co-founder of Restaurant Opportunities Centers United, which she helped create in New York City after September 11th to "organize those who work in restaurants to win workplace justice campaigns, conduct research and policy work, partner with responsible restaurants, and launch cooperatively-owned restaurants."
Together with her team, Jayaraman campaigns for safe spaces and fair wages for restaurant workers, and she posed with Poehler in the cutest pre-red carpet photo with none other than Poehler's longtime pal and Parks and Recreation costar, Rashida Jones.
Poehler and Jayaraman were decked out in their red carpet looks, while Jones donned her TIME'S UP tee, in the fiercest photo possibly of all time.
And while we love seeing a behind-the-scenes photo of these ladies before they step out onto the red carpet, we can't wait to see how they're going to use their platform for good once they get there. Spreading awareness for women in the restaurant industry who have been silenced at the hands of abuse and an imbalance of power is vital now more than ever.