These pictures from Amy Poehler and Nick Offerman's show make us wish we were back in Pawnee
As though we weren't already RIDICULOUSLY excited for Amy Poehler and Nick Offerman's new show, we now have PHOTOGRAPHIC EVIDENCE that, in some parallel universe, Ron Swanson and Leslie Knope still exist and are super cute pals. The show is called Making It, and it's a reality competition series about, y'know, hand making things. Clearly this is a premise we think Ron would be all about. And TBH, looking at these pictures, we're seriously wishing that we still had Ron around so that he could see it. ?
Really though, we're overwhelmed by how adorable these photos are. Not only do we just love Amy Poehler and Nick Offerman in general, and we'd show up for anything they want to do, but we're just feelin' the Pawnee vibes so hard. These look like photos the Parks and Rec office would send to a portrait artist to commission a painting to hang. (And we're not just saying that because we currently have a tab open to find out how much it would cost to get one of these made into a painted portrait that we could hang in our office.)
But seriously, check out these photos, and let the Parks and Recreation nostalgia take you over — as if you have a choice.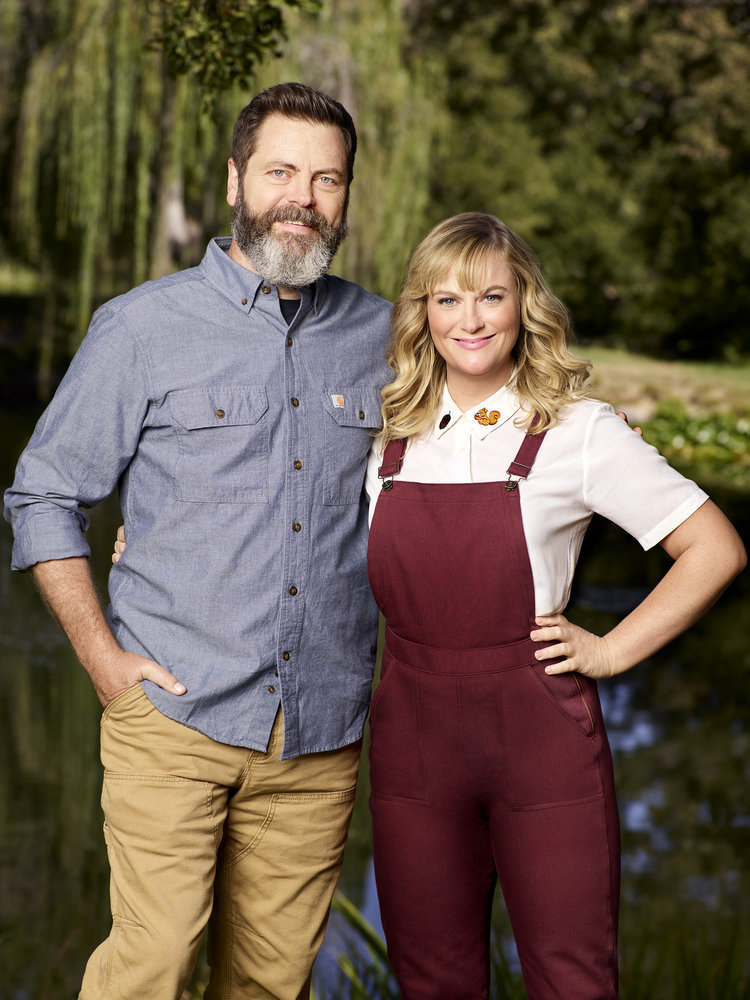 We're not sure which of Amy's overall looks we like better. On one hand, we're super into the pins on her lapels in the first picture. On the other hand, we're really loving the floral pattern on her blouse in the second picture. Luckily, your phone lets you set a home wallpaper and a lock wallpaper separately, so you don't have to choose. (We can't be the only ones thinking it.)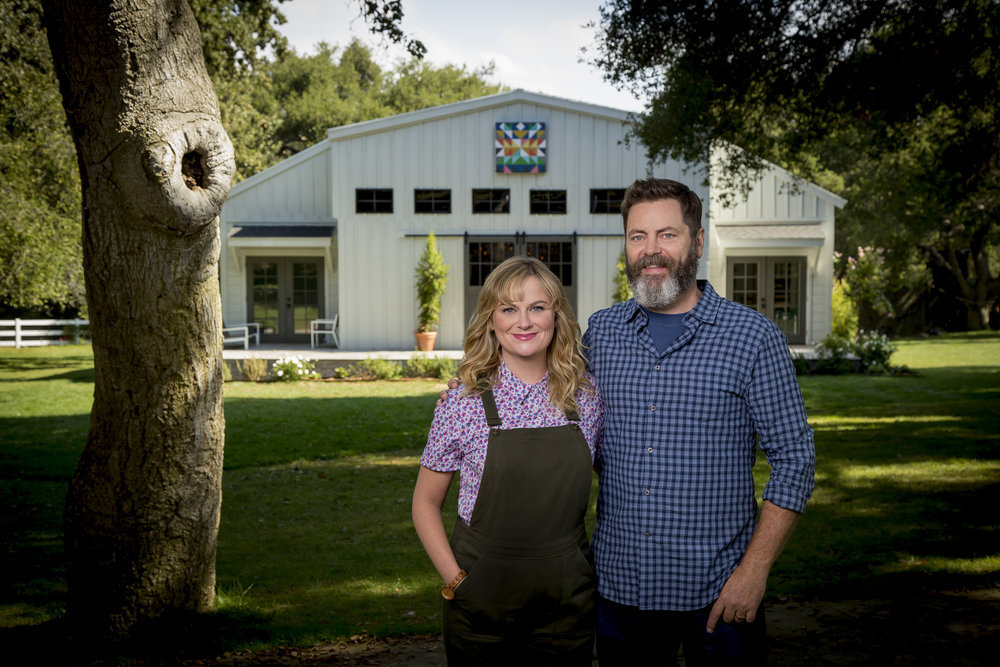 We don't know when Making It will air, but we're so ready for it.