Amy Adams slayed the red carpet while giving us grown-up Little Red Riding Hood vibes
Fun fact: red dresses look amazing on redheads. Need proof? Well, Amy Adams just slayed the red carpet and gave us major Little Red Riding Hood vibes, minus the hood, and we're in love.
Seriously, just when you thought Adams couldn't get any more gorgeous, she stepped out on the carpet in New York City at her Nocturnal Animals screening — she plays Susan Morrow in the film, which hits theaters on December 9 — and she looked flawless.
Adams pulled off a grown-up Little Red Riding Hood look mixed with a sexy Jessica Rabbit in this sleek red gown, and it's perfect.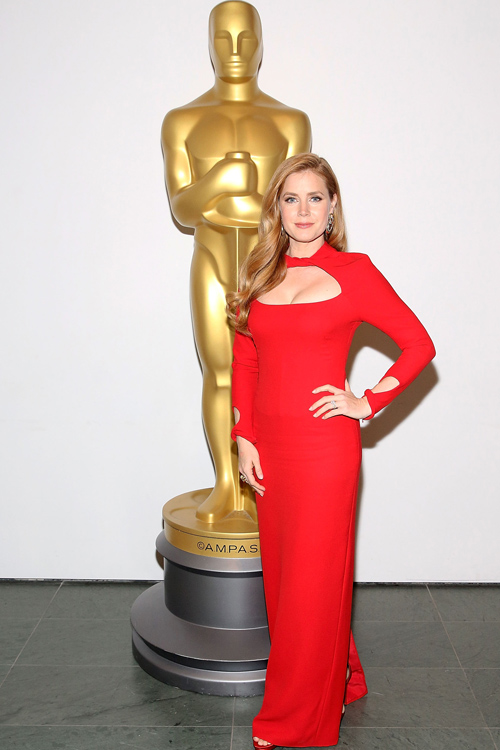 We know Adams doesn't have a hood or a basket of goodies, but she does have the red color thing down with this dress, and it has the makings of an iconic look, which Little Red Riding Hood had with her fun frock.
The American Hustle actress's sassy red satin stilettos however, give off a much more lady in red, vixen vibe, which we are also fans of.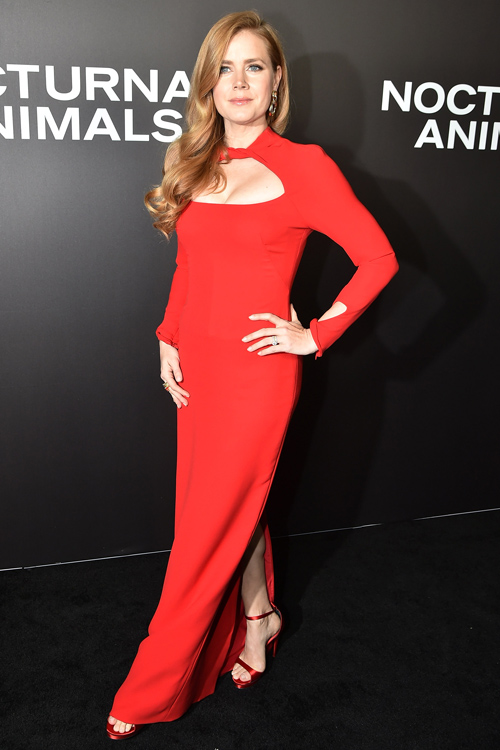 When Adams attended The Academy of Motion Pictures Arts and Sciences hosted screening she managed to be both sophisticated and sexy in her red-hot frock.
The cut-out detailing on the chest and the knot detailing on the dress, both at the neckline and on the wrists, took the overall look up a notch and made it more than just a sexy, long gown.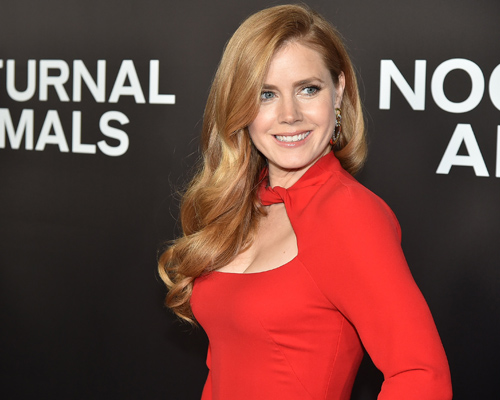 Adams also laughed it up while spending time with her husband, Darren Le Gallo, at the premiere and showed off her gorgeous smile in the process.
Plus, with this photo we also got another look at her makeup for the screening, which was simple, and natural, helping keep all eyes on her dress.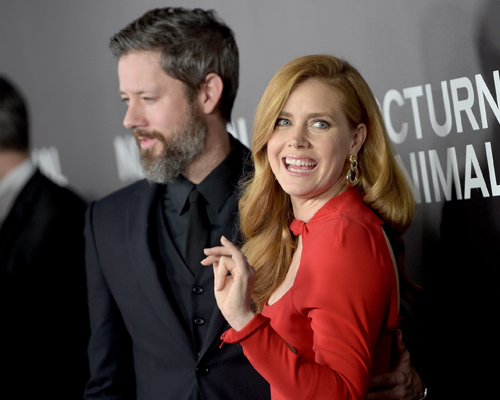 What do you think of Adams' premiere look? Was it more grown-up Little Red Riding Hood or Jessica Rabbit?