Amy Adams is the bright ray of sunshine that we need right now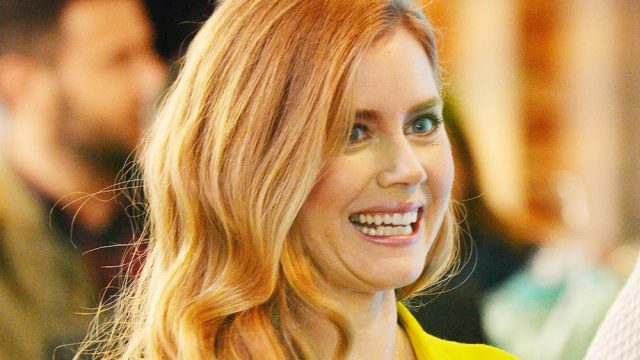 When the week gets a little dark, it's nice to have some bright, positive images that make us smile. That's what we got from Amy Adams as she joked about her daughter's crush on Good Morning America. Amy was on GMA to promote her new sci-fi film Arrival, which also features Jeremy Renner and Forest Whitaker. Amy's smile and infectious sense of humor bring some joy to a bit of a dark week. Along with that, Amy's bright, fun choice of outfit will also brighten your day.
Amy Adams looked like a smiling ray of sunshine in this stunning yellow dress.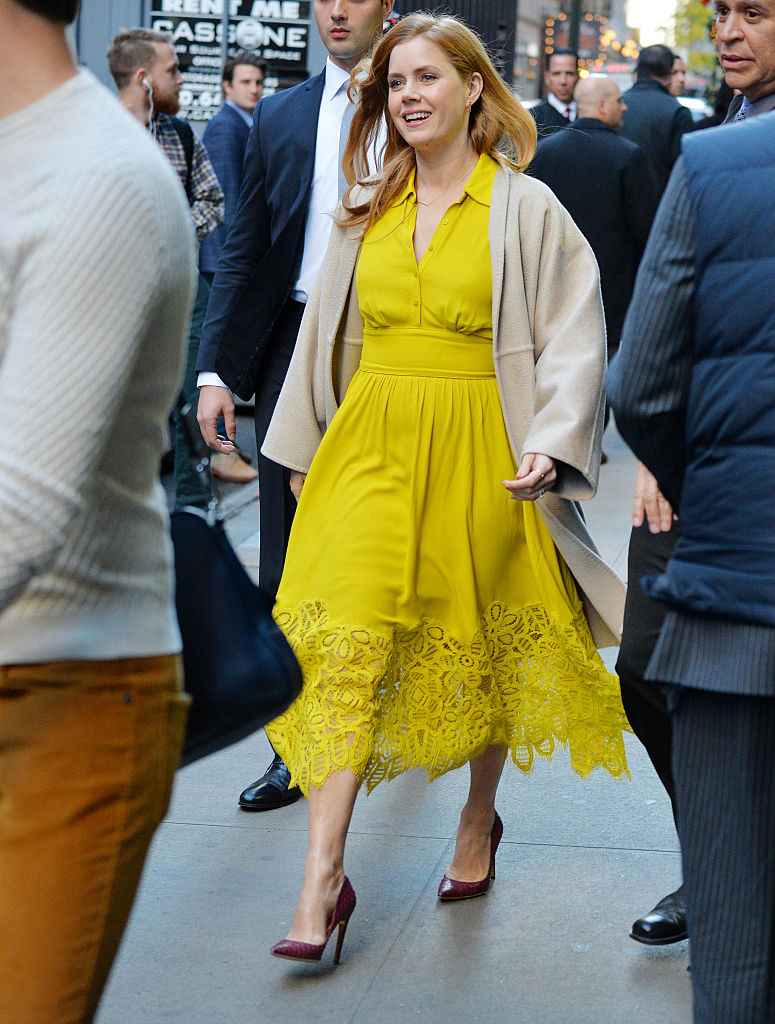 We love Amy's sunshine yellow dress with its beautiful lace detail at the bottom. The fabric is light and fun, which brings such a positive bounce to her look. And of course, Amy's smile and positive energy really makes the look stand out.
The billowy three-quarter sleeves give a lovely effervescence to the look that increases the positive energy.
The whole look radiates good vibes, which we all need a little of right now.
We should all take a note from Amy's book and dress for fun and happiness.
So thank you, Amy for picking us up and putting a smile on our face.