Amy Adams literally uses salt, sweat, and spit to get her look in Sharp Objects
If you haven't started watching HBO's new show Sharp Objects, it's time to get on board. Not only is this crime/thriller as compelling as it gets, but Amy Adams is giving an award-worthy performance.
Aside from the fact that there are few other actors as talented as Adams, it's clear that the star is willing to sacrifice her vanity in order to be faithful to her character, Camille Preaker. To give you some back story, Camille Preaker is an alcoholic journalist who is reporting on a series of murders in her hometown. And the years of drinking, self-harm, and living recklessly have taken its toll on her.
Refinery29 spoke to Kate Biscoe, Adams's personal makeup artist on Sharp Objects. She gave the publication insight into how the actress achieved her sun-stripped, hungover look. While quite a bit of makeup played a part, Adams wasn't afraid to get down and dirty.
Biscoe told Refinery29:
"All that inflammation she generated on purpose: She ate salt. She stopped exercising. She didn't drink tons of water. And in scenes she's drinking all the time, instead of alcohol, she's drinking the non-alcoholic beer O'Doul's – it's like 20 O'Doul's a day."
However, it doesn't stop there. Biscoe also added:
"Everything's supposed to look like yesterday's makeup. Amy usually just wiped under her eyes with some spit, and then we let everything get sweaty...Normally, you would try to take the sweat off, but it was supposed to be Missouri and it's part of the character. She is covered up and sweating and so it was absolutely method-y."
Talk about commitment.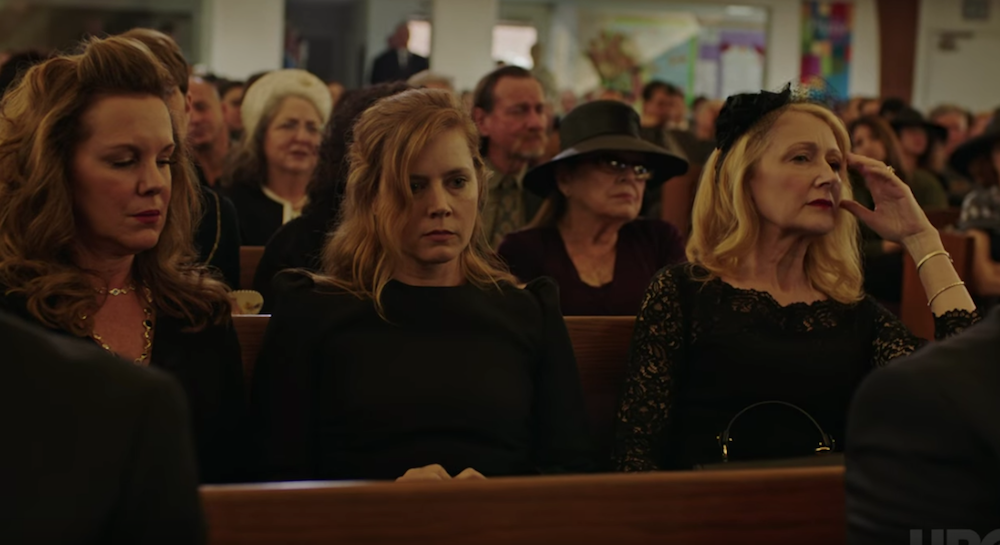 It's not easy to look so bad, but Adams pulls it off with ease. If anything, it only makes us want to dive into the show deeper.