19 tweets from people who still don't understand the "American Horror Story" Season 6 premiere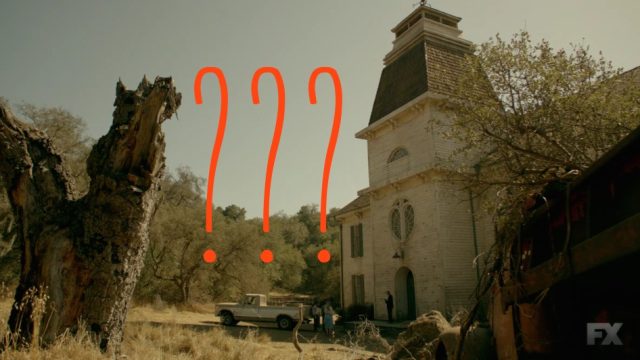 American Horror Story: Spoilers
The premiere of American Horror Story  Season 6 happened last night and it's…interesting. It's completely unlike anything the show has ever done before, in every sense of the word. It's not a straight linear story; It's a "documentary," with present-day people telling a story about some ~strange~ stuff that happened to them with actor reenactments.  The subtitle of this season is "My Roanoke Nightmare" and that is not a joke whatsoever. This is a REAL ("real") American Horror Story.
Ah, see what you did there, AHS.
Within the first 30 seconds of the new season, we knew we were in for something completely different. And that's when the internet started freaking out because yeah, it made sense, but also it made NO SENSE. Twitter is always at it's best when it's freaking the F out.
There was a lot of confusion…and Googling
1.
2.
false
3.
4.
5.
false
People were mad Evan Peters was MIA.
6.
https://twitter.com/udfredirect/status/776275007525752832
7.
People were equally upset Evan Peters AND the theme song were MIA.
8.
https://twitter.com/udfredirect/status/776242974531416065
9.
10.
11.
12.
Also, the episode ended with four minutes to spare, and everyone was like "HARD PASS."
13.
14.
15.
There were some AH-HA! moments.
16.
17.
And there was disappointment
18.
19.
https://twitter.com/udfredirect/status/776248168380006400
Happy American Horror Story Season 6 everyone!!