This "American Horror Story" theory erases everything we once thought about all six seasons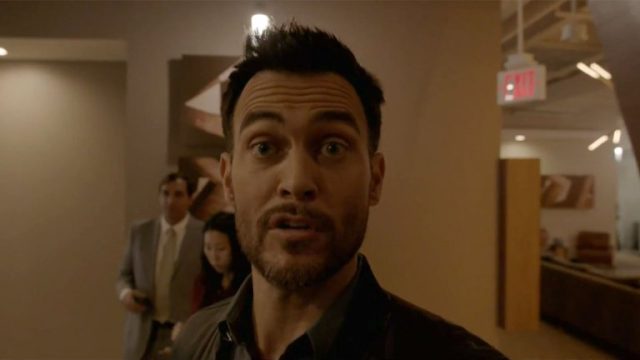 OK, fellow American Horror Story fans – we made it halfway through the current season and to the apparent end of the first "arc" of Season 6's AHS: Roanoke. Episode 5 ended with the apparent resolution of Shelby and Matt Miller's ever-worsening tale of horror and woe. The couple escaped their haunted land with Lee and Flora, successfully getting away from the Butcher and her cadre of ghostly minions. So, all's well that ends well(-ish), right?
Yeah, probably not. We still have 5 episodes to go, and the promo for Episode 6 featured a shocking POV change that suggests we're moving past (or should I say beyond) the documentary-style format that was so divisive this season.
One new theory suggests where the show might go from here – and how this docu-style format could potentially link together every AHS season ever.
As a reminder, this is the promo for Episode 6:
In it, we see Cheyenne Jackson's character (the producer of "My Roanoke Nightmare," our show-within-a-show) leading a camera crew and instructing them that the camera is to never stop rolling, no matter what happens. This promo basically confirms that "My Roanoke Nightmare" is done – but now, the production crew is moving on to something else behind the scenes.
One theory from Redditor PP8900 takes a guess at what the hell the point of this documentary series format even was. According to PP8900, Episode 6 could reveal that every single season of AHS (including "My Roanoke Nightmare") actually consisted of "one series of documentaries by Cheyenne [Jackson]'s production company."
Oh. My. God.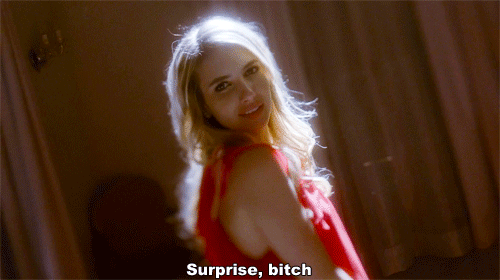 As evidence, PP8900 cites this twist tease that Ryan Murphy gave Entertainment Weekly:
"You'll see starting in episode 6 [of AHS: Roanoke], the show has a huge turn and the thing that you think you're watching is not what you're watching."
The theory takes on the idea that Murphy might actually mean that the entire show (not just the season) has a huge turn at this point – Episode 6 of Season 6 will reveal that, not only has "My Roanoke Nightmare" been a documentary – every other horrific season has been some sort of "dramatic re-enactment" for the purposes of other docs by Cheyenne Jackson's character's company.
If this is true, it would also explain why the same actors are used year after year in different roles – Cheyenne's character has a standard group of actors he goes to for his dramatic reenactments!
The theory acknowledges that Cheyenne has himself appeared in the show before – as Will Drake, the owner of the Hotel Cortez, in Season 5's "Hotel." The explanation for that is that we often see creators inserting themselves into their own work – maybe Cheyenne's producer character just felt super strongly about playing the role of Will Drake?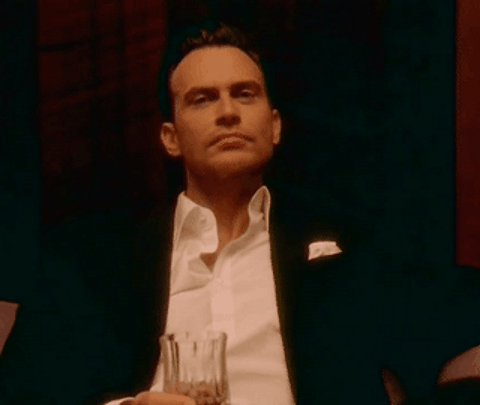 [/quote]I know what you're thinking: This theory is a little intense, and it would change the way we see literally the entire series.[/quote]
It would certainly be a daring, game-changing move – but it would be kind of badass at the same time. Especially if we find out that every other season was just a "fake" re-enactment of events, while the latter half of Season 6 may encounter "real" horror, if Cheyenne's character's crew encounters the actual spooks behind the Millers' reenactment, like the Butcher, the Forest Witch, and the Pig Man.
Personally, I'm holding out hope that this is the route the season goes – it would allow Season 6 to have every actor who portrayed someone in the "My Roanoke Nightmare" reenactments return as their "real" self – an actor starring in a documentary. And how cool would it be if Episodes 6-10 had Evan Peters playing Evan Peters, Sarah Paulson playing Sarah Paulson, etc.?
It would also allow other AHS actors to return and play the "real" Roanoke villains. Thrillist considered this idea and posed the out-there theory that we'd see AHS vets Jessica Lange, Finn Wittrock, and Matt Bomer return to the series to play the "real" versions of the roles we've already seen the other actors in, like the Butcher, Scathach, and Edward Mott.
More Edward Mott = never ever a bad thing.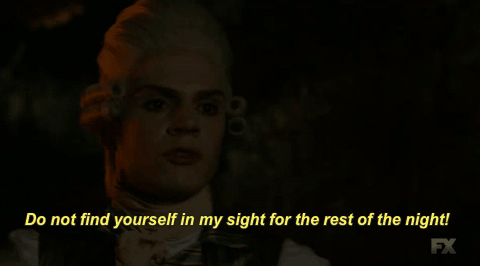 We'll just have to wait (on pins and needles) until "Chapter 6" airs on October 19th to see whether this theory is legit.