Ryan Murphy justifies "American Horror Story: The Election"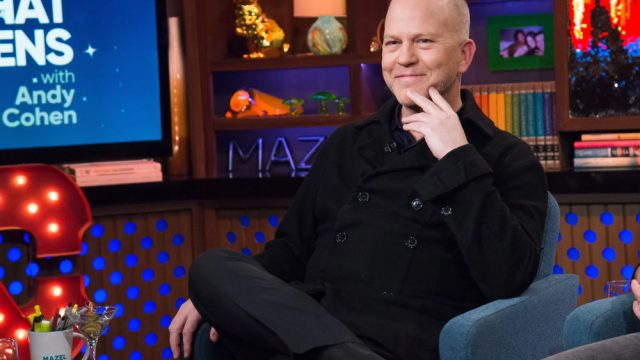 The new American Horror Story season is not subtitled "The Election," but one time I did accidentally start a rumor about how American Horror Story Season 6 would be subtitled "The Mist," so maybe starting rumors about American Horror Story seasons is just something I do. Here we are again.
For those not up to speed, the other week Ryan Murphy dropped the reveal to end all reveals, and Season 7 of the horror anthology will LITERALLY be an American horror story, because he's going to focus it on the 2016 election. (Truth: We're still not entirely sure if he's serious about it, but there's nothing so far that suggest he is messing with us so¯_(ツ)_/¯.)
ANYHOO. This must be the real theme, because Murphy keeps talking about it, and we are all ears. In a new interview with The Hollywood Reporter, Murphy once again brings it up, and while he's not spilling details (like, the role of Evan Peters or anything) he's easing our fears about whatever mayhem and mischief (and probably murder!!) is coming our way. It also sounds like he's got an interesting take on how to do it.
"What I'm interested in doing is not just the obvious, single-minded point of view [of the election] but rather express all sides of that equation," Murphy explains. "What needs to happen in our country now is for people to listen to each other – we may not always agree with each other and we may be horrified by what the other side is doing but we have to move toward understanding. So that's one example of what I'm going to do."
It's hard to even GUESS what AHS: The Election will look like (it starts filming this summer) but it sure sounds like Murphy is going to apply his own unique perspective of it. It also sounds like it will be more "people talking back and forth and their actions and consequences" rather than "Evan Peters murders some people." But hey, stranger things have happened in the AHS world.