Taissa Farmiga may have just been spotted in the latest "American Horror Story" teaser
When Ryan Murphy teases something, we sit up and listen. A few weeks ago, the American Horror Story showrunner teased the fact that AHS fan favorite, Taissa Farmiga — who hasn't been seen since Season 3's Coven! — would return this season for Roanoke. But how, and why, and WHO would she be playing? That was left up to us to figure out, because while Ryan Murphy loves to tease things, he does not like to spoil things. So, that just means we're going to have to figure out who Taissa is playing on American Horror Story ourselves.
We thought we had figured out who she'd be playing a while ago. Our money was on the OG Supreme, Scáthach, because wouldn't that be cool if the OG Supreme looks a lot like Coven's Zoe Benson? It was such a good idea, it was actually to good to be true. Scáthach was introduced, but that was most certainly not Taissa.
With only two episodes to go before this season wraps up, this time, we're like PRETTY SURE we've figured out who she is — okay, not really who she is, but what she'll be doing. It's a very spooky character, too, so hold onto your giant black floppy hats:
Taissa might be a character…who has a selfie stick!!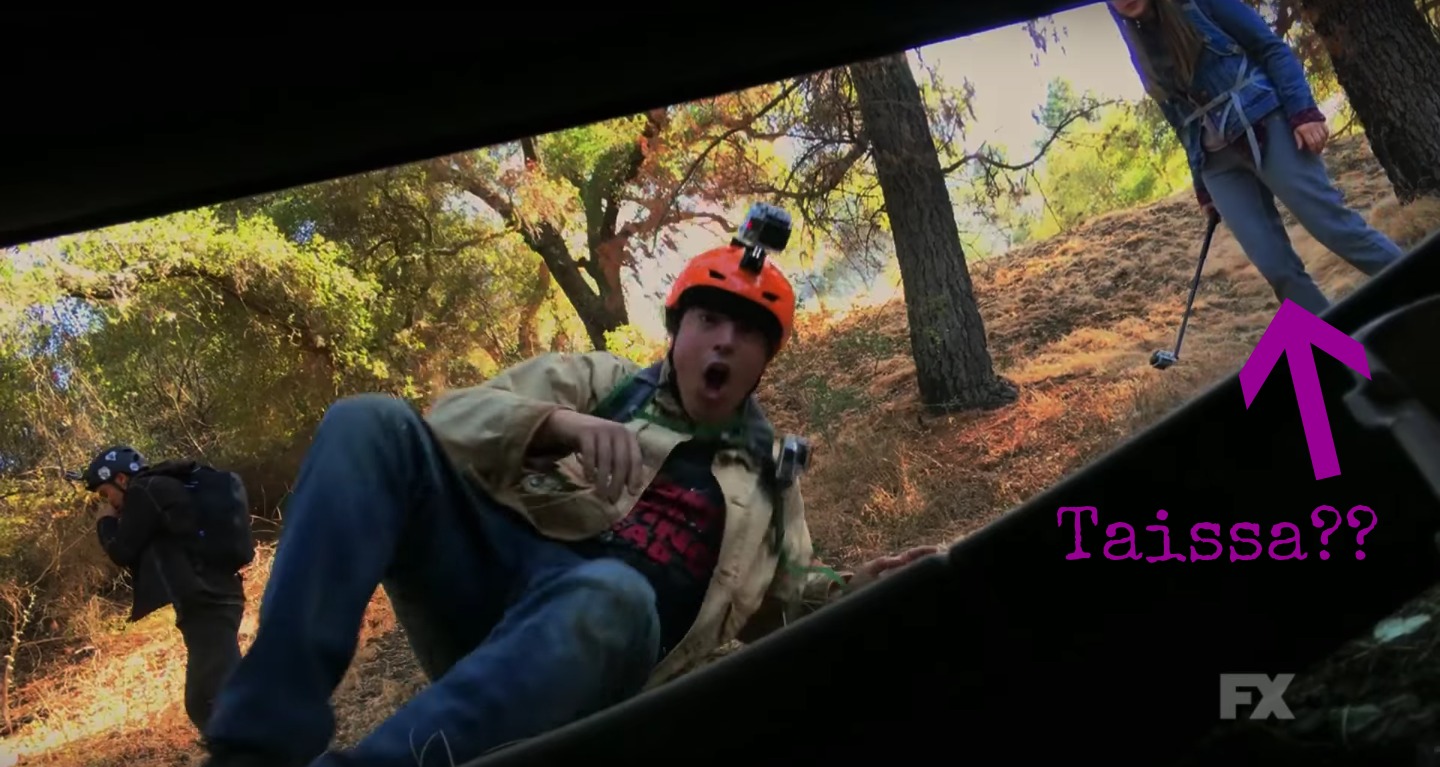 Spooky!! ?
Alright, it's impossible to tell if this is in fact Taissa, but this girl has her trademark long, straight blonde hair, so maybe? It appears as if "Chapter 9" is, once again, going to introudce a few more brand new characters, one of them being John Bass. It appears as if John Bass plays some sort of wilderness explorer, who might be investigating the Roanoke land (and is about to find himself in the midst of a whole lot of dead bodies).
https://www.youtube.com/watch?v=UdxqRwWord8?feature=oembed
If this isn't Taissa…then uh, we give up. Because at this point, and this late in the season, who else could she be??