See the stars of "American Horror Story" long before they were cast in the horror series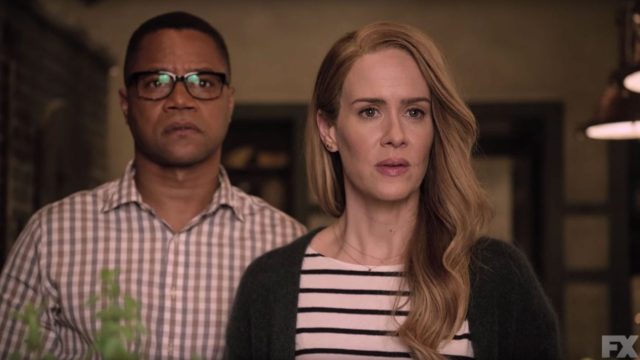 Over the past six seasons of American Horror Story there have been many moments that have shocked us, or completely confused us, but we still tune in year after year to see what twisted story Ryan Murphy has come up with.
Although the stars of American Horror Story might be on your radar now, because the horror series is a definite must-see, a lot of the series regulars have been acting for years. So, what were the AHS regulars first acting gigs, you ask? Well, we've got your answers and some of them may surprise you!
Sarah Paulson
The 41-year-old actress is probably the biggest star on the AHS series having starred on all six seasons. Sarah Paulson won us over as a variety of characters, especially as Bette and Dot Tattler on Freak Show and as Hypodermic Sally on Hotel, and her first acting job was equally as intense. The Florida native actually got her start on an episode of Law & Order: SVU back in 1994.
She played Maggie Connor, a 14-year-old girl being investigated for her mother's murder in the episode titled, "Family Values." Clearly once a TV actress, always a TV actress!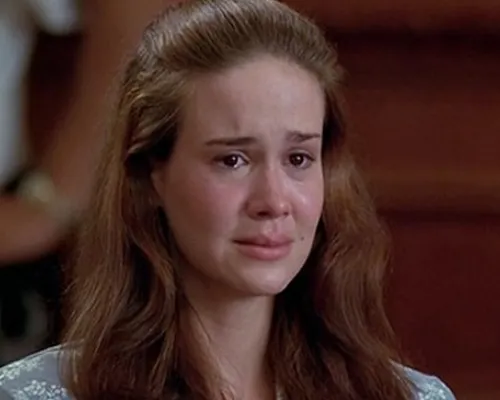 Evan Peters
Evan Peters is only 29 years old and he is already a mega star thanks to his roles as Tate Langdon (Season 1), Jimmy Darling (Freak Show), James March (Hotel) and more throughout the AHS series. He is definitely a fan favorite, who people really hate seeing him get killed off! Even though Peters has proved his acting chops, playing mature characters throughout his career, his first role was anything but serious.
The Missouri native played Russell, a total goofball, trying to find any way to make girls like him, in 2004's Sleepover. Peters was also in Clipping Adam that same year and landed a recurring role as Seth Wosmer on Phil of the Future beginning in 2004.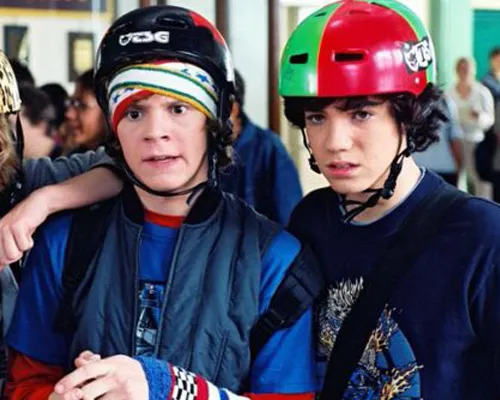 Kathy Bates
Kathy Bates has had a long and successful acting career starring in Fried Green Tomatoes, Misery and Titanic before landing her famous roles on AHS. She's played some of the best characters on the series including, Madame Delphine LaLaurie on Coven and Ethel Darling on Freak Show. Her first few acting jobs however were a lot more sporadic and short-lived. She appeared on one episode of The Doctors in 1977, followed by landing as role in the TV movie, Vanities the same year.
The first time you might've really noticed her however, was in the 1978 episode, "Too Hot to Handle/Family Reunion/Cinderella Story" of The Love Boat as Sally Allison, a bride.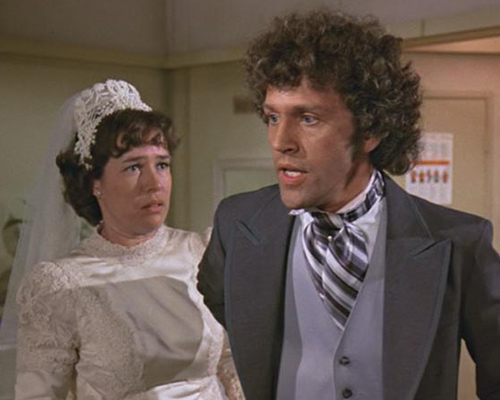 Denis O'Hare
Oh man, Denis O'Hare can play a creepy TV character! In addition to his work on the FX series as Spalding on Coven, Liz Taylor on Hotel and Dr. Elias on Roanoke, amongst other characters on AHS, O'Hare recently played the twisted Russell Edgington on True Blood and we'll never forget his performance.
The 54-year-old actor's first real acting spot was also on TV, but it was a little less dark. He played Keating on The Young Indiana Jones Chronicles during the 1993 episode, "Paris, May 1919."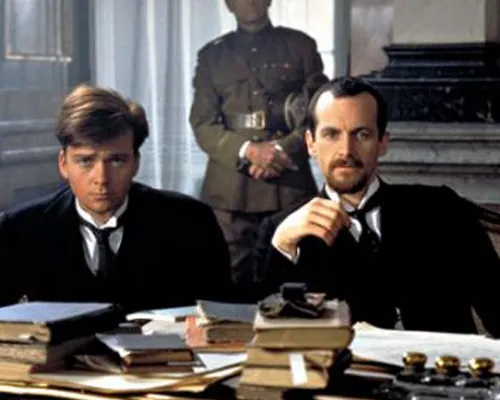 Jessica Lange
Hello, Jessica Lange is a seasoned veteran when it comes to acting and pretty much our American Horror Story queen. She slayed it playing Elsa Mars on Freak Show and Sister Jude on Asylum, and we'd pretty much watch anything she was on. That being said, the 67-year-old actress's career has been pretty impressive and full of a ton of hits, including her first movie role.
The Minnesota native was Dwan, aka the beautiful damsel in distress in the 1976 version of King Kong. She followed that by playing Angelique in All That Jazz in 1979 and the rest is movie history.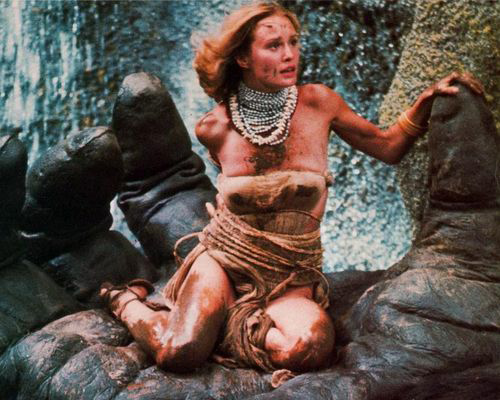 Lily Rabe
What can't Lily Rabe do? The 34-year-old star has been one of the most consistent actresses on the FX series, stealing scenes as a variety of characters including, Sister Mary Eunice in both Asylum and Freak Show. Before her horror series days, Rabe actually landed her first movie role playing Tess alongside her real-life mother, Jill Clayburgh in 2001's Never Again.
If you missed Rabe in Never Again, you might've recognized her two years later when she was one of the Art History students in 2003's Mona Lisa Smile. She is on the far left, behind Kirsten Dunst!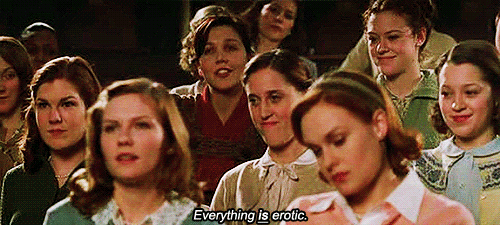 Angela Bassett
Angela Bassett is really such an impressive actress and her work as Ramona Royale on Hotel and Monet Tumusiime on Roanoke, in addition to all her other AHS characters just continues to prove it. Her first few roles in Hollywood were also on different TV series, the first one being on Search for Tomorrow beginning in 1985 where she played Salina McCulla for 10 episodes.
During that year, the New York native also starred on the "Mr. Quiet" episode of The Cosby Show (see below). She later appeared on another episode of the family comedy in 1988.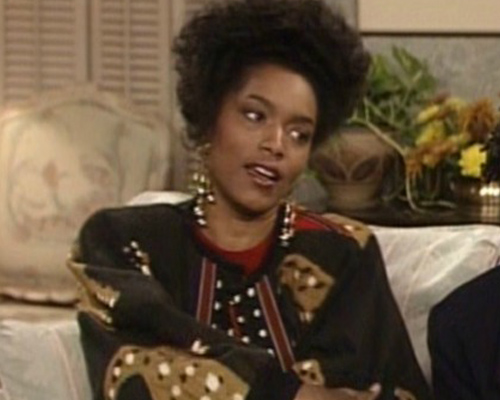 Emma Roberts
Despite being only 25 years old, Emma Roberts was one of the more well-known actresses to land a role on the thriller series, starring on both Coven and Freak Show. She's currently starring on Murphy's other horror, and comedy, series, Scream Queens, so you know she can do scary and funny. The Hollywood royalty — whose dad is Eric Roberts and aunt is Julia Roberts — actually got her start playing both Delilah in the short, Big Love, and Young Kristina Jung in Blow (see below) in 2001.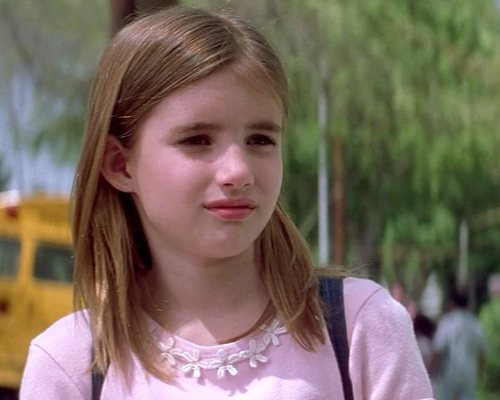 Her career was really jumpstarted however, when she landed her own Nickelodeon series called Unfabulous in 2004. She played Addie Singer who was an adorably dorky girl who loved music.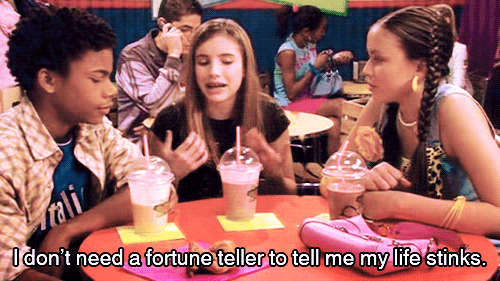 Frances Conroy
What hasn't Frances Conroy been in over the years? The Georgia native is probably the most underrated star on the FX series having been on five of the six seasons, including her latest role as Mama Polk on Roanoke. The start of her career was also a little all over the place, so it makes sense that she can handle so many different roles. In 1978 she was in All's Well That Ends Well and she also landed the role of a Shakespearean Actress in Woody Allen's Manhattan in 1979.
The first time we really got a look and feel for Conroy's acting style however was in 1992 when she played Christine Downes in Scent of a Woman, which you can see her in below.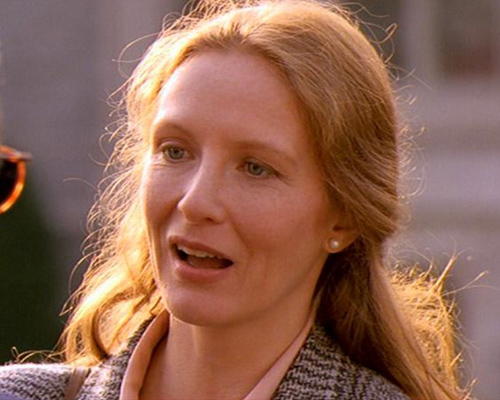 Taissa Farmiga
While Taissa Famiga hasn't been on AHS since Coven (well, she was on Roanoke for a hot second), when she played Zoe Benson, the 22-year-old actress has been in more episodes of the series than most of the actors, which is pretty impressive since she's only been acting since the year the show first premiered. Farmiga landed her role as Violet Harmon on Season 1 of AHS in 2011, which is the same year she first appeared on the big screen.
She played the Teenage Corinne Walker -- the younger version of her real-life sister, Vera Farmiga's character -- in Higher Ground.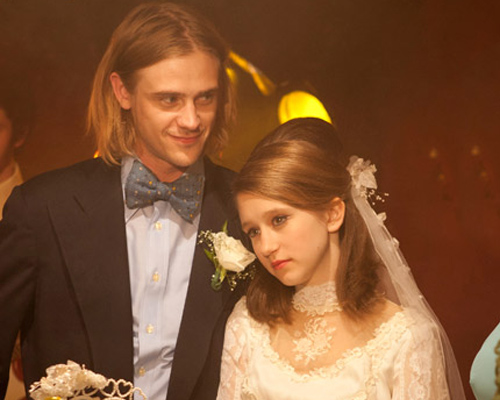 Which American Horror Story actor do you think has changed the most since their first acting gig?