Ryan Murphy has revealed the setting of "American Horror Story" Season 8, and we're off to the future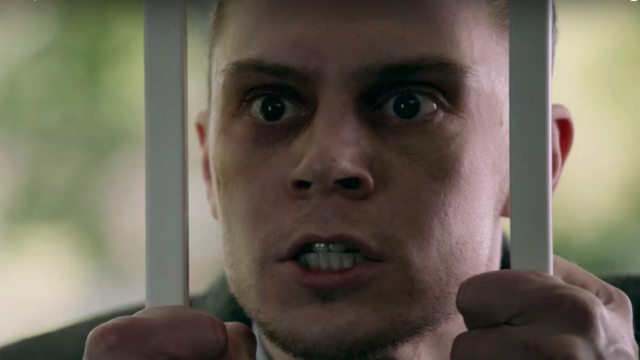 The eighth season of American Horror Story is about to go someplace downright terrifying when the series picks up in the fall. Instead of going back in time to early settlement villages, or to a twisted sideshow circus, or even to a hotel with less than stellar turndown service, the theme of American Horror Story Season 8 will be worse — much, much worse. That's because American Horror Story is going to the future.
During the Television Critics Association winter press tour, AHS Czar, Ryan Murphy, took to the stage to drop a few little hints about what's in story for the eighth (!!) season of the show. While he's still playing coy about solid details, as always, he is willing to offer up this tiny bit of information. We're about to see Evan Peters in the future.*
*Probably, because it's a rule that Peters has to be in every AHS season. 
"It takes place in the future, he told the crowd of reporters. "It's still topical, but [set in] the future, which I've never done…I think people will like it. It's different from what we've done before.
Every season of AHS is somehow different than what he's done before — and could this possibly be the long teased AHS: SPACE season? Peters himself has been pretty vocal about wanting to take the scares to space, and it might be finally happening. And don't you forget, in space no one can hear you scream.
But, the time period of future doesn't necessarily equal SPACE. Murphy went on to clarify that he's actually thinking of a timeframe "10-20" in the future, and that it will be a "projection." Murphy, just like us, is clearly dreaming of the future, a time when we've (hopefully) escaped the everyday trashfire of life and things return back to normal. Should normal be in quotes? Life gets back to "normal" following President 45.
While that's all the information we've got to go on right now, it's good enough for us. Season 8 will kick off in the fall on FX, and as long it doesn't include clowns, bees, and cults, I'll be happy.