We've already got some theories as to what the theme of "American Horror Story" Season 7 might be
It's that time again. Another season of American Horror Story is in the books, having wrapped in a pseudo-nihilistic (and legit pretty depressing) manner. Opinions on whether this season was the best or worst one yet range widely, so let's turn our attention to what the theme of American Horror Story Season 7 might be. It's the perfect way to forget about the fact that literally every character we met this season was horrifically killed – except for Flora who, TBH, we kind of hate a little bit right now.
Both the lead-up and the Roanoke season itself have been theory-filled, with fans of the show (including us) trying to predict every twist and turn. Some we got right, while others were just never borne out even remotely (I see you, "Shelby is a witch" theory).
On the bright side, Ryan Murphy has promised us that the next season of the show won't be "shrouded in secrecy" like this one. Murphy has already given reporters a brief preview of what to expect for Season 7 of American Horror Story on a press conference call in October, prior to the big twist "Chapter 6" episode:
"We're going to announce [the premise] in the spring, said Murphy. "We're not doing a secrecy thing, but [next season] does have a big hook behind it." Said ~hook~ apparently involves a return to Season 4's Freak Show characters.
So, apparently, we'll learn the premise (and the theme) this Spring, instead of having to wait until the show premieres again. But who's got time for that? In honor of all our Season 6 theorizing being over for good, here are a bunch of theories (both plausible and… admittedly less so) for what Season 7 could be about.
American Horror Story: Ghost Ship
This one might seem off-the-wall, but it's actually the only one that's been explicitly hinted at by AHS. After the sixth season concluded, the show's social media shared this graphic:
https://www.instagram.com/p/BM5dwYHj-Y3
What's that water doing there? AHS: Roanoke had literally nothing to do with water. This can only be a hint towards what's to come in the next season – or they're trying to throw us off.
If it's the former, water immediately led me to think of "ghost ship," which is a reasonably popular horror trope that's rarely done well. Building on that, the smart folks over at Popsugar also pointed out Season 7 boat theme hints in the finale itself – a model ship tumbles to the floor in the commotion when the Spirit Chasers are at the Roanoke house.
It would, at the very least, be completely different (setting-wise) from ANY season that's come before it – though we might all be ghosted out by now.
American Horror Story: Summer Camp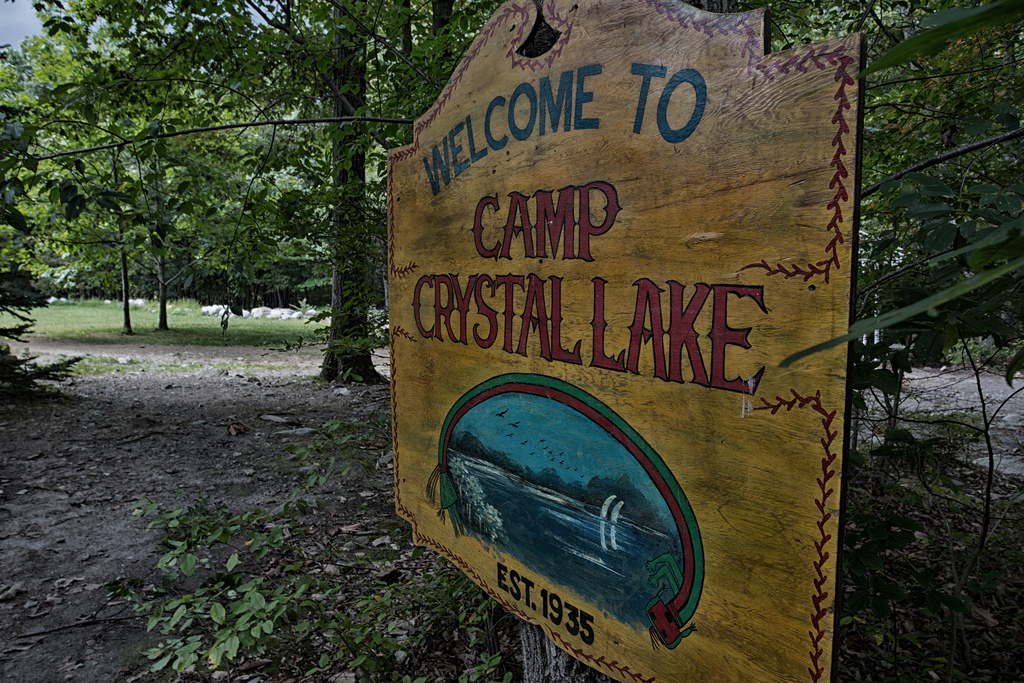 Because Dead of Summer got cancelled, so there's an opening for some legit-terrifying sleepaway camp scariness.
American Horror Story: World War II
Redditor funky-al gathered some evidence for a Season 7 WWII theme, and it's pretty convincing. If we're delving into Freak Show characters' backstories, this idea matches up – Freak Show was set predominantly in the 1950s and Elsa's backstory was in (or at least on the brink of) Nazi Germany.
American Horror Story: Slenderman (or Urban Legends)
OK, so the above video is just an old Freak Show teaser, but it still totally fits this.
"Slenderman" was one of the most popular Season 6 theme theories for a while, and how terrifying would that be? Especially if Murphy & Co. took it on as a larger "Urban Legends" theme, exploring the horror of some good old-fashioned creepypasta.
American Horror Story: Cthulhu
Lovecraftian horror is incredible, and this would be a much larger scale than anything AHS has attempted before, but it would be SO WORTH IT. Also, Cthulhu hibernates in an underwater city and is often depicted rising from the ocean, so that water clue fits.
American Horror Story: Orphanage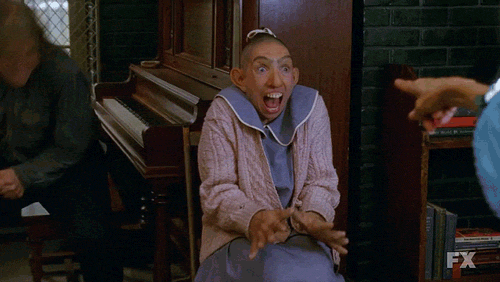 This is another theory that's been bandied about in the past, but if we're delving into Freak Show backstories, it works. Pepper and Salty were both in orphanages at one point, and listen – we've gone two whole seasons now without a Pepper appearance. And that is unacceptable.