There's ANOTHER new "American Horror Story" teaser, and we still have no idea what this season is about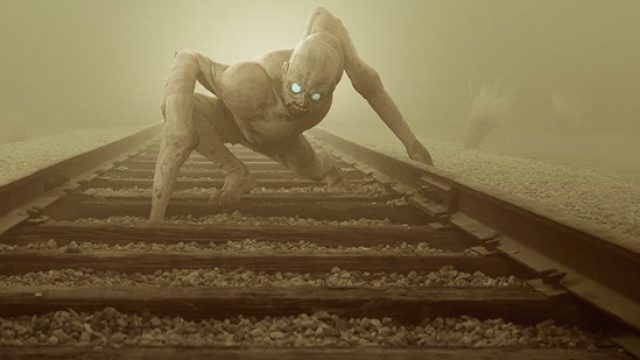 As we learned earlier this week, American Horror Story is messing with us, and messing with us big time. The anthology series is remaining super tight-lipped when it comes to the theme, setting, and story of Season 6, but that isn't stopping them from releasing a whole slew of different trailers. Some of the trailers are actually about the new season, and some are not.
So watch this new trailer knowing that it might be about the new season, and it also might not. Either way, it's totally going to freak you out.
Today's brand new AHS trailer is titled "The Mist." What's so scary about that? Oh, maybe just the fact that there's some sort of creature crawling at you along the train tracks.
https://www.youtube.com/watch?v=S1GagEHl9tY?feature=oembed
This might actually relate back to the new season, or someone over at American Horror Story is super into Stranger Things right now.
Let's just assume this is a promo for whatever the new season is actually going to be about. It actually fits in with the theming of another promo we've already seen.
Both have the same tinted-sepia look, and appear to be in the same kind of middle-of-nowhere location. Also, the glowing eyes. What do those glowing eyes MEAN? Can't help but remember that one time during Season 2 where Evan Peter's Kit was abducted by aliens, and he was also living in the middle-of-nowhere at the time…
Whether this is the theme or not, we're still going to have to wait and find out. AHS returns September 14th.