Ryan Murphy just shared the first picture from "American Horror Story" Season 7, and we're going to have nightmares tonight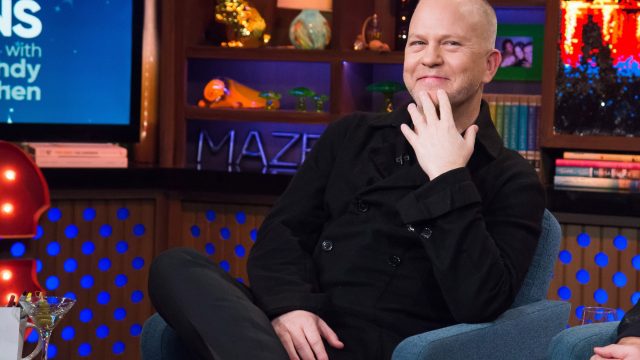 Looking forward to a good night's sleep tonight? Well, that's not going to happen anymore. American Horror Story overlord, Ryan Murphy, got himself a fancy new Instagram this morning, and to celebrate, he's just shared the first look at the new season of the anthology series.
It's going to give you nightmares, and the worst part, we don't even know what it is. !!
The image, which Murphy captions with just, "American Horror Story Season 7 tease," is a sketch of a character that will undoubtedly try and kill someone during the ~Election Themed~ Season 7.
https://www.instagram.com/p/BTtsl9nAUOK
At first look, this creature appears to be a cross between Twisty the Clown, and an elephant. So that's something. The thing has big red lips, along with big ears and something that is undoubtedly a trunk. For anyone worried that we'd be getting terrifying politicians this season and nothing else, rest assured: Season 7 will be full of things that go bump in the night, as usual.
Murphy has been pretty coy when it comes to explaining Season 7. The only solid thing we know is that it's going to start on the night of November 8th — yes, Election Day 2016. It's going to be one of those ripped-from-the-headlines stories, but with a fun AHS twist (we know and love those). Sarah Pauslon is set to play a big role in the series, along with returning cast member Evan Peters. Recently, we learned that Billy Eichner and Billie Lourd will have roles, too.
And….that's about it. We'll find out what really happens — and what the heck this Twisty Elephant really is — come fall.