There's going to be an American Horror Story crossover season and OMG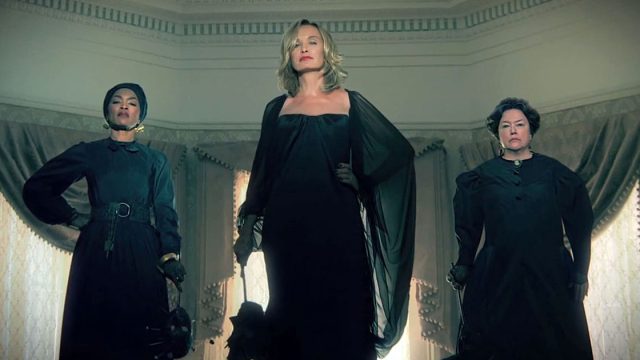 As the current season of American Horror Story hurtles towards it's ending, it seems that the show's creator, Ryan Murphy, is already thinking about what's next for the scarily addictive horror anthology series.
Speaking at Entertainment Weekly's Popfest, Murphy announced plans for a crossover season of the hit show and OMG we're crying tears of joy!
Expanding on rumors that he would be returning to the show's third season, AHS: Coven, Murphy said that he was actually planning a crossover between AHS:Murder House and Coven and this might seriously be the best news that we've heard all year.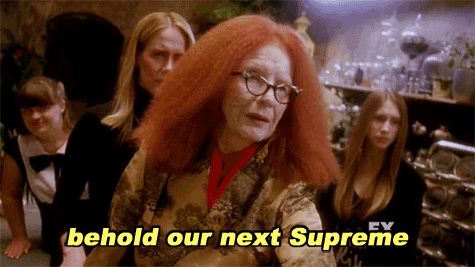 "It's not going to be next season, but we are going to do a season that's a crossover between Murder House and Coven together, which is very bizarre," Murphy said during a panel at the event. "There will be characters from Murder House and characters from Coven together."
Okay, WE. ARE. SCREAMING!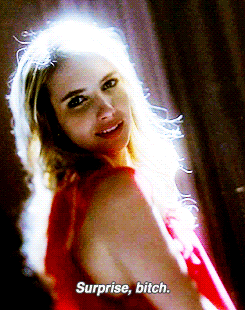 Murphy explained that due to logistics and the fact that planning for the seventh season of the show was already underway, we probably wouldn't see the crossover season until the show lands in it's eighth run. However, we're pretty sure that it might take us that long to mentally prepare for it, so that's totally okay with us.
"I've [already] started going to actors from both of the seasons, quietly, saying, 'I think in this window, if you could fit us in,' Murphy teased. "So yeah, it's fun. It's weird."
Okay, we're not gonna get too excited, but the idea that Connie Britton could be returning to AHS is VERY EXCITING indeed.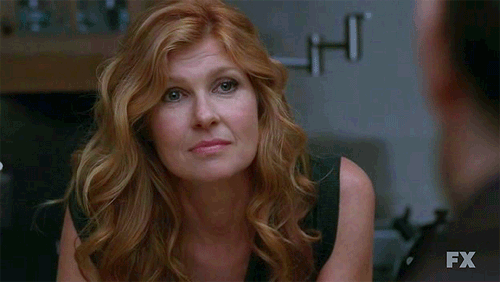 While many of the show's actors, including Jessica Lange, Emma Roberts, Evan Peters, Sarah Paulson, and Lady Gaga, have appeared in multiple seasons of the show, Britton hasn't been in the show since its first season in 2011.
Of course, fans of the show were totally LIVING for this BRAND NEW INFORMATION.
false
false false
Obviously, there are literally NO details about the American Horror Story crossover series, but we seriously hope that Jessica Lange and Connie Britton return to the show, along with Emma Roberts. Likewise, we'd kill to see Zachary Quinto and Teddy Sears return as Chad and Patrick from Murder House. Can you imagine them with the girls from Coven? D-R-A-M-A!
While we wait for the inevitable amazingness that's sure to be seasons seven and eight, we've still got a few weeks left of the gruesome sixth season of the show.
You can catch American Horror Story: Roanoke Wednesdays on FX.