The brand known for its ultra comfy sweatpants just made a dress version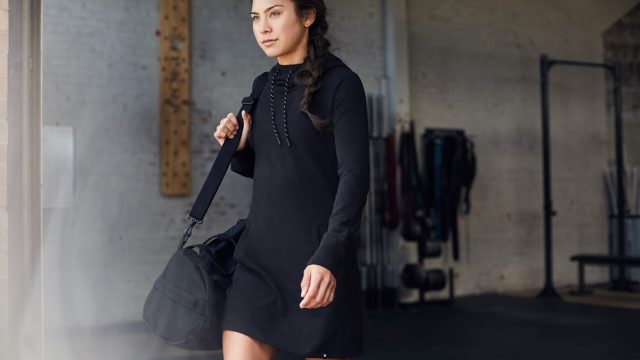 The latest addition to the American Giant family is a collection of hoodie dresses that we honestly want to wear every day.
The utilitarian, all-American brand doesn't mess around when it comes to sporty OR cozy. American Giant released a perfect trio of simple dresses over the summer, and the Hoodie Dress joins the t-shirt and maxi frocks as a warmer fall/winter option.
A little bit sportswear, a little bit street style, the long-sleeved mini dress has it all. Stretch French terry fabric ups the coziness factor and a scuba neck hood means you can protect yourself from the elements or simply hide from the world if you're feeling mysterious. Did we mention the pockets? All good dresses should have pockets.
Sizes run from XS to XL for the $99 dress. There are two colors to choose from, Super Black and the limited-edition Steel Blue. Each dress is made in Los Angeles, too.
Bayard Winthrop, President and Founder of American Giant, had this to say in a press release sent to HelloGiggles:
"People love our products because we're serious about the details. The fabric, the construction, the styling, the ease. All of these things informed our approach to the Hoodie Dress, and are what really differentiates it from anything else on the market."
It's a dress…it's a hoodie…it's a Hoodie Dress!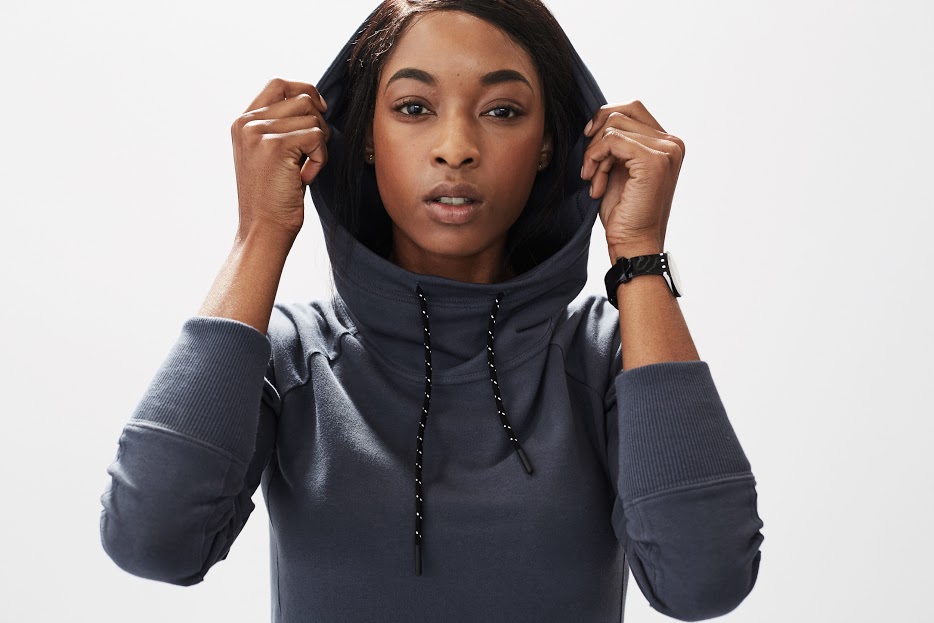 Pictured in the limited-edition Steel Blue color.
The company's CMO Beth Gumm added:
"This dress has distinct street and sporty vibes, and it's made with custom-developed stretch French terry fabric. We paid special attention to the drape of the pockets at the hips, so the dress maintains its flattering shape, and always looks comfortable and classic."
Pack light with this versatile new classic.
POCKETS.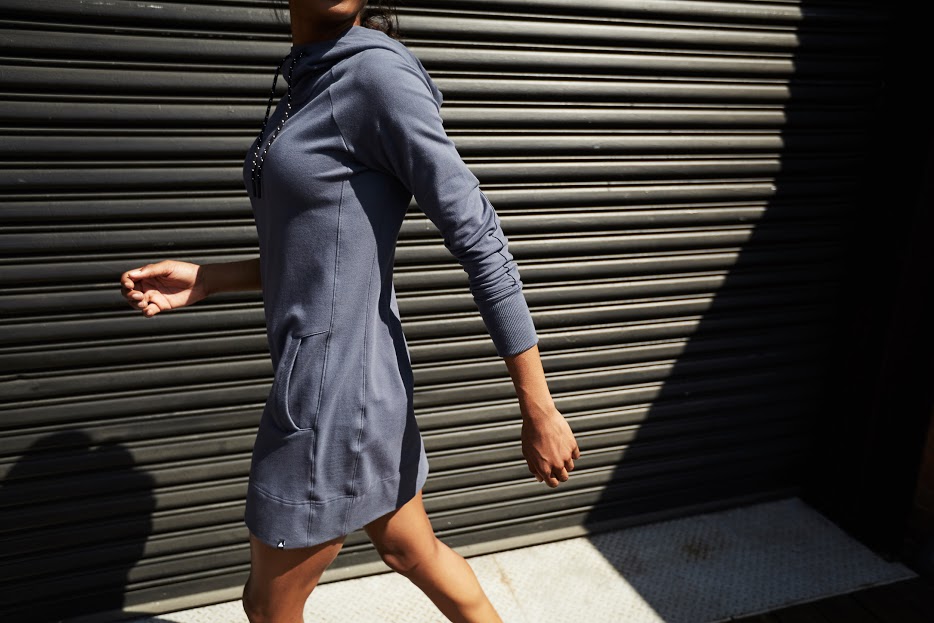 Ready for anything.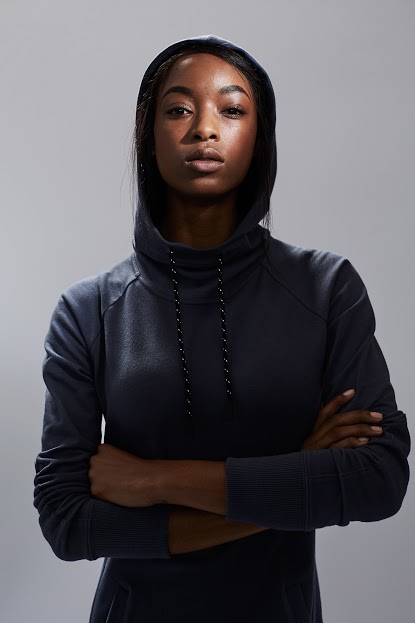 Heading to the gym or hitting the road, sporty meets comfy in this elegant marriage between the classic hooded sweatshirt and a modern minidress.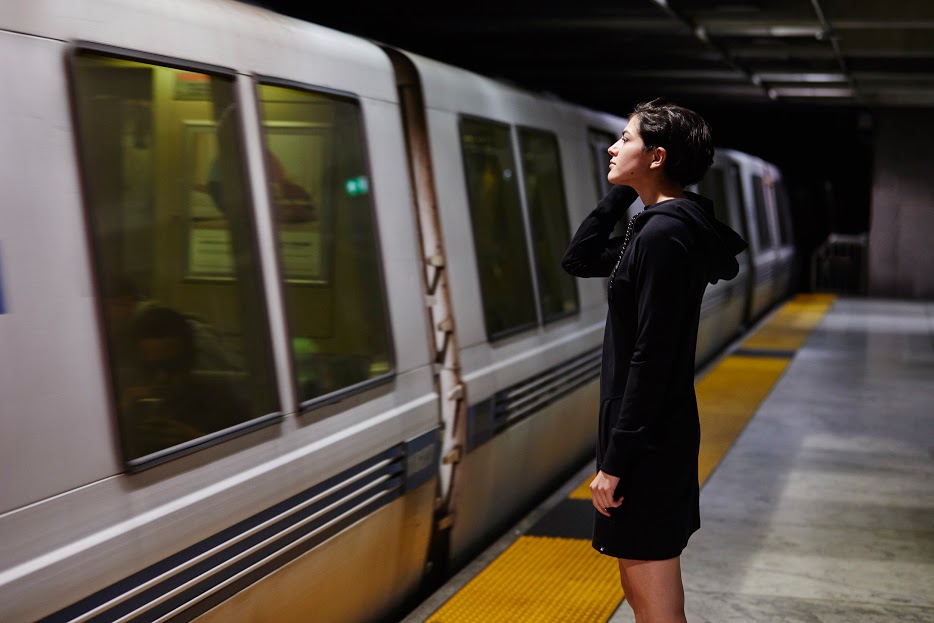 Buy the American Giant Hoodie Dress ($99) on american-giant.com.