"American Crime Story's" Sarah Paulson gave her Emmys date Marcia Clark the coolest prize of the night
Last night, the 68th Emmy Awards were held in downtown Los Angeles, and all the coolest stars from television were there. One of the big winners of the night was The People vs. O.J. Simpson: American Crime Story, which took home a bunch of awards in the limited series categories. And one of our favorite people on the show, Sarah Paulson, who played prosecuting attorney Marcia Clark in the series, brought a pretty cool date to the ceremony.
Sarah Paulson brought THE Marcia Clark as her date to the Emmys.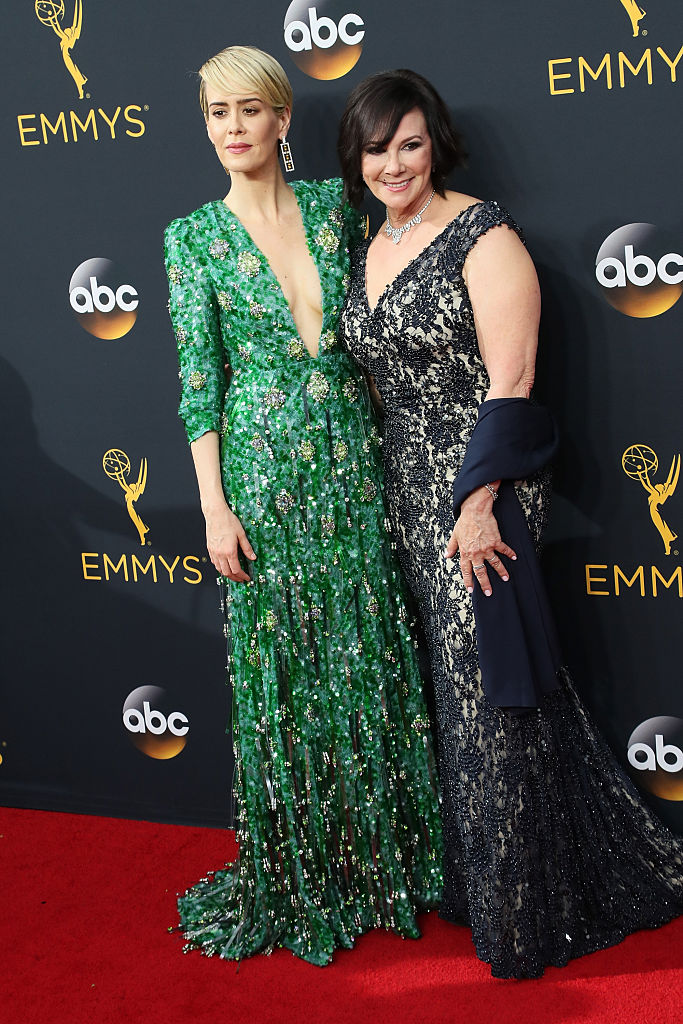 We think that it's so cool that Sarah brought the woman that inspired her brilliant, Emmy-winning performance, but that's not even where Sarah's tribute to Marcia ends!
Sarah had a BIG shoutout for Marcia in her speech as she accepted her award.
https://www.youtube.com/watch?v=gbCh4_y6ZnY
"The more I learned about the real Marcia Clark, [...] the more I had to recognize that I along with the rest of the world had been superficial and careless in my judgement, and I am glad to be able to stand here today in front of everyone and tell you I'm sorry."
Sarah ALSO got Marcia's name engraved on the Emmy, which is pretty much the coolest prize anyone has ever gotten at an awards ceremony.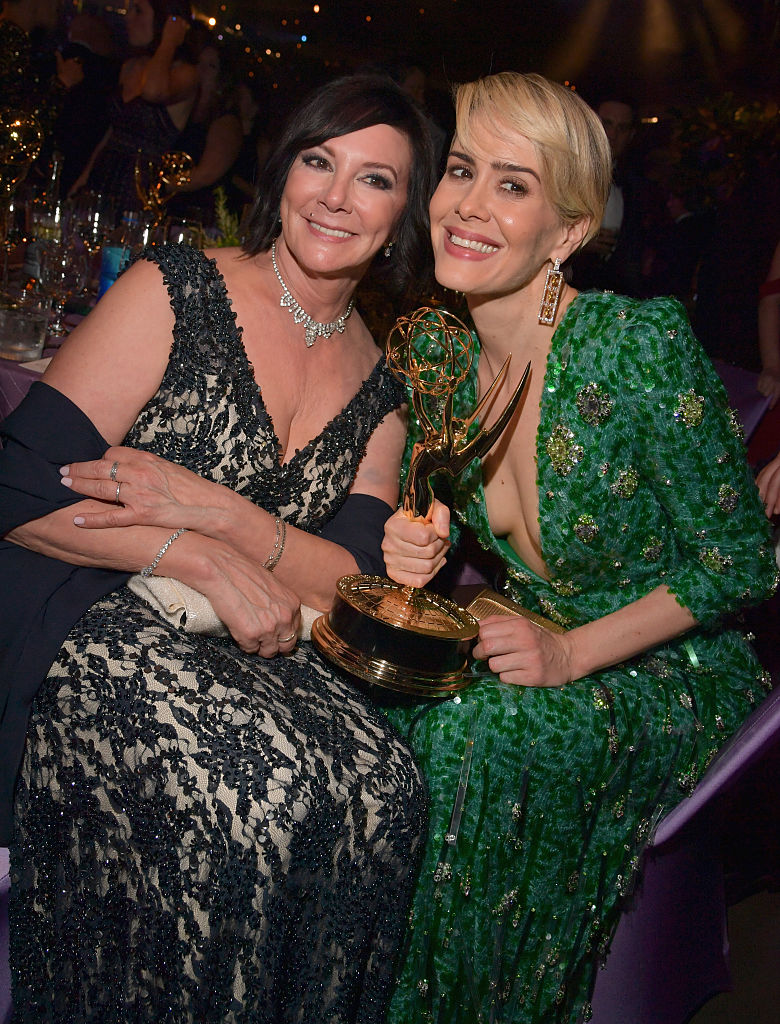 At the after party, stars can head over to the winners circle to have their Emmy statuette engraved. According to the LA Times, Sarah engraved both her and Marcia Clark's name on her statuette, which is such a sweet way to say thank you to this awesome lady.
Congrats to both of you badass ladies! You deserve this win!