The first trailer for "American Crime Story" is here, and this is already the can't-miss show of 2018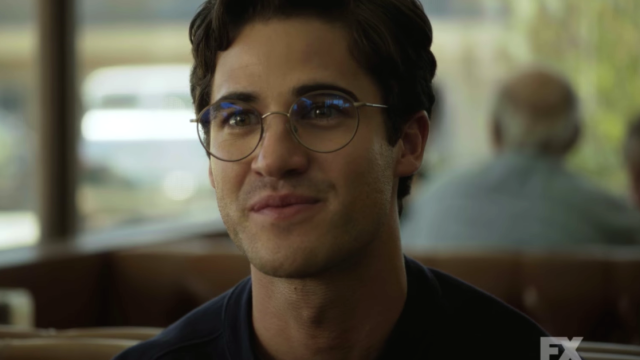 FX has just released the explosive first trailer for the second season of Ryan Murphy's true crime anthology series and it already looks like one of the can't miss series of 2018. The Assassination of Gianni Versace: American Crime Story follows the 1997 murder of fashion designer Gianni Versace at the hands of serial killer Andrew Cunanan.
From the trailer, it seems the 10-episode series will detail the events leading up to Versace's murder — including Cunanan's previous murders before his later arrival in Miami, where he evaded a nationwide man-hunt for two months before killing Versace. Based on the book by Maureen Orth, the series will also delve into how Cunanan was able to evade police for so long, has he had been placed on the FBI Ten Most Wanted Fugitives prior to killing Versace.
While the motives for Cunanan's killing spree were never solved, as he committed suicide just eight days after murdering Versace, the trailer also highlights the resentment Cunanan seems to have for Versace and his opulent lifestyle.
"This world has wasted me, and yet this world also made you, Mr. Versace, into a star," Cunanan says in the trailer. "You're not better than me. We're the same. The only difference is that you got lucky."
https://www.youtube.com/watch?v=WrXL4URRbTc?feature=oembed
The trailer also serves as a first look at Édgar Ramírez as Versace, Penelope Cruz, as Versace's sister Donatella, Ricky Martin as Versace's long-time partner Antonio D'Amico, and Darren Criss as Cunanan. Annaleigh Ashford, Max Greenfield, and Finn Wittrock round out the cast.
The Assassination of Gianni Versace is the highly anticipated follow-up the breakout first season, The People v O.J. Simpson, which followed the trial of NFL star O.J. Simpson for the murders of ex-wife Nicole Brown and her friend Ron Goldman. The critically acclaimed season was nominated for a whopping 22 Emmys — winning nine — and was easily one of the most talked about series of the year.
The next season of American Crime Story will premiere on January 17th on FX.