This first look at "American Crime Story: Versace" will have you thinking of the famous murder for weeks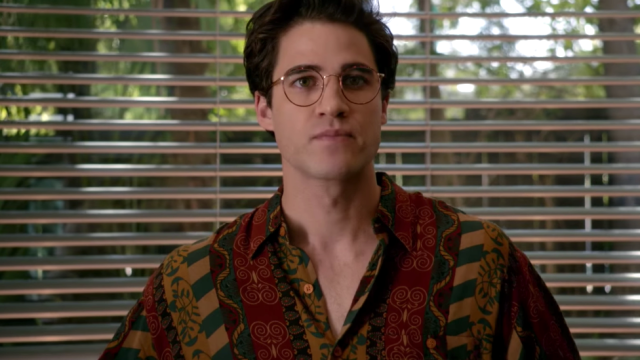 All true crime junkies and Ryan Murphy fans have been looking forward to American Crime Story Season 2 since it was announced — and now, we have a new look at the season.
The first season of American Crime Story covered the infamous O.J. Simpson case, and the second will follow in its footsteps with the similarly fascinating, controversial, and political case of Gianni Versace's murder. Versace was murdered by Andrew Cunanan, a spree killer who took the lives of at least nine people, and whose streak was only ended when he committed suicide — not because he was caught by the FBI. So there's a whole lot going on with this guy, and we're excited to see what the show does with the material.
Bonus — this first look doesn't just give us a glimpse at what the season will look like — it also gives us some interviews with the cast about the show and crime.
We're especially excited about seeing Penelope Cruz as Donatella Versace, and Dascha Polanco from Orange is the New Black as one of the detectives. Not to mention, the cast also includes a familiar face from other Ryan Murphy projects: Darren Criss, who plays Cunanan. We mention him A) because we love him and he's great and B) because he had the best sound bite in this whole dang first look.
"The truth is, unfortunately, fear and prejudice is always in fashion."
Damn, Darren.
Check out the first look video below:
https://www.youtube.com/watch?v=iYGq_qc-hWY?feature=oembed
The Assassination of Gianni Versace: American Crime Story premieres on FX on January 17th, so get your DVRs ready to go.