"American Crime Story" is coming to Netflix in 2017, and we're already planning a massive binge-watch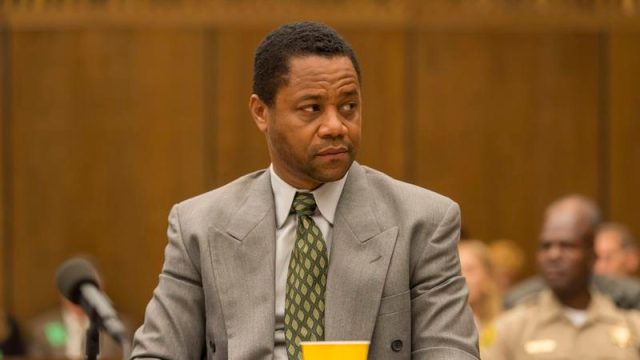 One of the best things about the world we live in is that broadband internet exists, and that broadband internet lets us watch as much Netflix as our eyeballs can handle. Oh, you mean to say that all of "Buffy the Vampire Slayer" is on? Goodbye, weekend!
And when they release a series as good as Stranger Things, we can actually hear ourselves drafting excuse texts to our friends so we can binge-watch the weekend away.
And Netflix, you're not making our social lives any easier.
The company announced today that it'll exclusively be bringing us the entire first season of FX's "American Crime Story: The People Vs. O.J. Simpson."
And you have reason to be excited, not only because the show is THAT. GOOD. And boasts some major talent like Cuba Gooding Jr., Sarah Paulson, David Schwimmer, and John Travolta.
It's also up for a whopping 22 Emmys this year. Meaning this is can't-miss TV—even if, well, you technically don't have a cable subscription.
Because it's an anthology series, we sadly won't be revisiting The Juice or that infamous L.A. courtroom again. Next season, which will debut in 2017 as well, will be focusing on Hurricane Katrina.
We've got our Snuggie, we've got our night cheese, but one question, though—is it 2017 yet?