Did "American Crime Story" majorly exaggerate this important scene?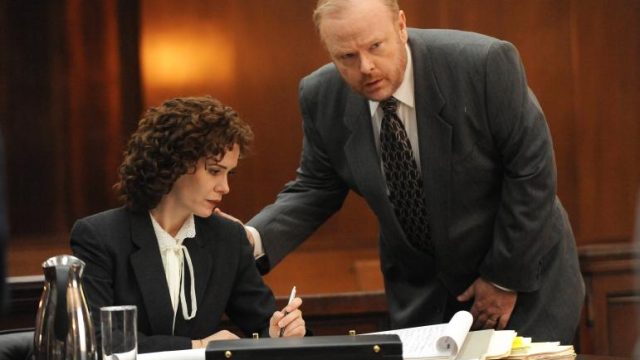 Everything about American Crime Story: The People vs. O.J. Simpsons has captured our whole attention, and that includes breaking down what's factual and slightly fabricated about each and every episode. While it's most certainly based on a true story, and 100% ripped from the headlines, some moments from the show have been slightly exaggerated — but that always happens when real life suddenly ends up on a serialized TV show.
This last episode,"The Race Card," featured one scene with Deputy District Attorney Hodgman trying to give a speech to the judge only to clutch his chest and fall to the floor in the midst of a heart attack. Now, true or false: Did this OMG moment really happen IRL?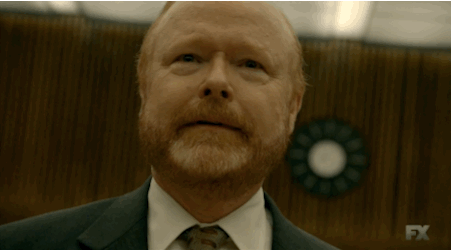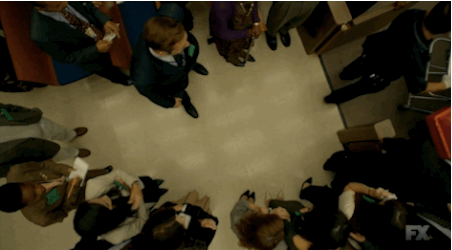 Well…. yes, and no. According to a 1995 story from The Los Angeles Times:
As we see in this last episode, following the on-screen heart attack, Hodgman removes himself from the case. That also sort of happened in real life, too, but not for medical reasons. As Hodgman explain in a 2005 interview with PBS, "[Marcia Clark and I] performed the jury-selection aspect of the case together, and then, as we approached trial per se, my role was much more limited thereafter."
This limited role was because of health reasons, but not because of any heart attack. That little dramatic moment was entirely the show's creation, and hey, it worked. We are hooked on this trial show all the way to the end.