American Apparel is changing in a major way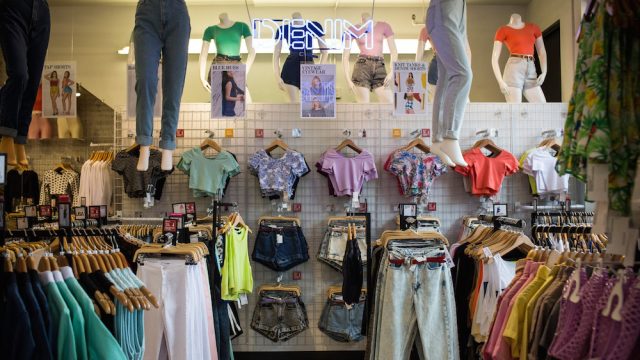 Even after the ousting of former CEO Dov Charney, who was fired for allegedly sending sexually explicit texts to employees, American Apparel had been dealt an extremely turbulent year. The clothing brand was struck with bankruptcy, multiple lawsuits, store closures and employee layoffs amidst a slew of other controversies. Now, the company is fighting back with a full-fledged, rebranding strategy that will include inclusive sizing, premium fabrics and a cool mobile delivery service. American Apparel's SVP of Marketing, Cynthia Erland, discussed the new changes in an interview with Adweek (via Racked).
First up is the plan to improve the size range.
"That was one of [CEO] Paula [Schneider]'s first big imperatives," she said. "When she came in here it was, 'We've got to expand the sizing and get our sizing to be consistent.' So sizing is at the top of the list." Erland says the company will be collaborating with feminist clothing label Me and You on a granny panty collection that launches in August. "They're very much about real-size women and that will definitely be something that is an amazing reinforcement of providing products and supporting girls of all shapes and sizes," Erland says about Me and You.
They're moving into premium fabrics.
Though AA has been criticized for their overpriced basics — though for good reason since all of their clothing is made in the U.S. — they have plans for a luxury, "Perfect T-shirt" in the works. The campaign will feature "influencers and creatives of all ages, shapes and sizes."
Lastly, American Apparel is making shopping with them super convenient.
The company has started a program with delivery service Postmates. The customer would place their order and a courier would pick up the items at an American Apparel store and deliver it to them within hours. So if you're in need of a skater skirt and tights for a party and can't make it to a store, they'll have you covered. It will be easy as ordering a burrito!
Of course, this isn't the first time American Apparel promised big changes, so we'll have to wait and see. But we can't lie — it all sounds pretty awesome.