A Fox station in the Netherlands may have just accidentally revealed the synopsis of "American Horror Story: Cult"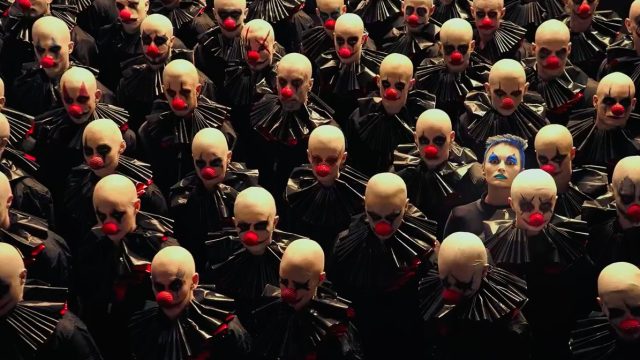 When it comes to American Horror Story, there's no corner of the internet safe from spoilers and speculations — not even the Fox station in the Netherlands, which may have just accidentally revealed the plot of the upcoming season, Cult.
We're roughly two weeks away from the season premiere, which means more and more information is starting to seep out. Earlier today, the intro (including theme song!!) for the season was released, and we're more excited than ever. If you're wondering what could top that, it's the news that Sarah Paulson is once again in the lead for the show (?) and also, she's got a long list of fears. Possible spoilers ahead for Cult — that is, if this turns out to be true. But, seeing as how it comes from the official FoxNL website, it's probably true.
As AHS Twitter accounts started pointing out, FoxNL appears to have updated a synopsis for the season:

Can't read Dutch? Me neither. Thankfully, Google translate can, and this is what the synopsis says:
"American Horror Story 7 takes place in the suburbs of contemporary Detroit with Sarah Paulson in the lead as a New Yorker traumatized by the attacks on September 11th. She has raised three freaking phobias; Trypophobia, anxiety for irregular patterns in objects with holes or bumps; coulrofobia, anxiety for clowns, and hemophobia, an irrational fear of blood."
A few things to unpack here, as this is the first we're hearing about a 9/11 connection. Also, it's probably not a direct translation, as "she has raised three freaking phobias" doesn't make sense in English. More than likely, what the description is trying to say is that Paulson's character is still distressed following 9/11, and has found herself with these new phobias.
These phobias are all things we've seen in the trailers and posters: All those weird, uncomfortable beehive-like HOLES, clowns, and excessive blood. Cool! This season isn't even out yet, and it sure feels like I have all these fears, too!
But now, how do these phobias fit into the Cult? We'll find out on September 5th.