America Ferrera rocked the red carpet hours after finishing a triathlon, because she's fierce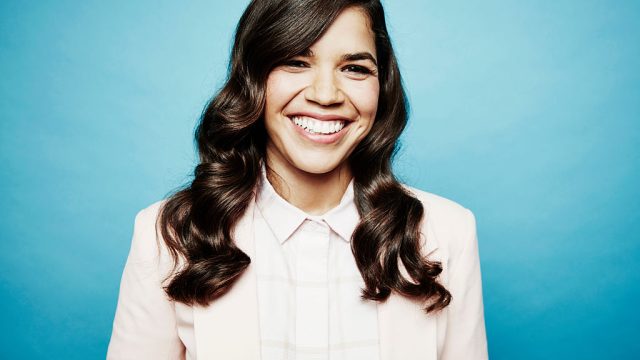 There's a lot that goes in to the life of a celebrity. Their schedules are packed full. They often have to travel for press tours, jet set from filming on location to attend an awards show, or juggle multiple Hollywood events in a day. But there aren't many stars who have to compete in an Olympic-level sport the day of a huge Hollywood party, where they have to look stunning. But that's exactly what America Ferrera did, and we are totally in awe.
America Ferrera hit the red carpet just a few hours after finishing her first triathlon, and she rocked it.
"From Grind to Glam. We cleaned up to get to the Emmy's #eveningbeforeparty, but left my Tri numbers on cuz I earned that shit!"
And she did earn that shit! America completed the Nautica Malibu Triathlon, which consists of a 1.5-kilometer swim (almost a mile!), 40-kilometer (25-mile) bike ride and 10-kilometer (6.2-mile) run. I know, we're like OMG, how is she up and that fabulous only a few hours later, but she's just a total baller. We love that she kept her number on her arm, because that's the most fabulous accessory she could have!
America also attended the Emmy Awards the next night, looking stunning.
She did an interview about her triathlon with Access Hollywood, and we love her strong, positive message.
https://www.youtube.com/watch?v=Te5u3InImt8?feature=oembed
"I thought halfway through, I'm so grateful for my health and this body that is doing these amazing things, and I'm glad I've built that new relationship to my body."
What a fantastic, body-positive message! We are SO impressed. Congrats America.
We can't even imagine doing THAT level of exercise, so we bow down to you!