America Ferrera is ready to do the jitterbug at a sock hop in her '50s-inspired outfit
Hey, boys and girls! Fire up the juke because a really cool cat just showed up to the sock hop. America Ferrera looks hip, happening, and ready to jitterbug in mixed prints. Yesterday, Ferrera joined fellow gal pals — director Jennifer Konner, co-founder of Tribeca Film Festival Jane Rosenthal and actress Lena Dunham — at Tribeca Talks: Lena Dunham and Jenni Konner.
To the event, Ferrera took inspiration from vintage fashionistas, and we're totally on the hook with her outfit. She paired a black and white polka-dot/pom-pom sweater with a printed black and white a-line skirt and silver strappy heels.
It's a perfect, "made in the shade" example of how to mix patterns without causing utter chaos.
This mixed-matched look works so well because Ferrera kept the color palette simple by sticking within black and white boundaries. Black and white patterned clothing can almost be categorized with neutrals because both black and white go with everything.
Ferrera also kept the look clean by mixing two similar and simplistic patterns. The bold three-dimensional polka dot pom-poms on her '50s-styled sweater stand out from her smaller checked skirt. A pattern mixing rule of thumb is to keep one of your patterns large and the other small.
There should be a point of focus in your mixed-pattern look, and for Ferrera, it's her top.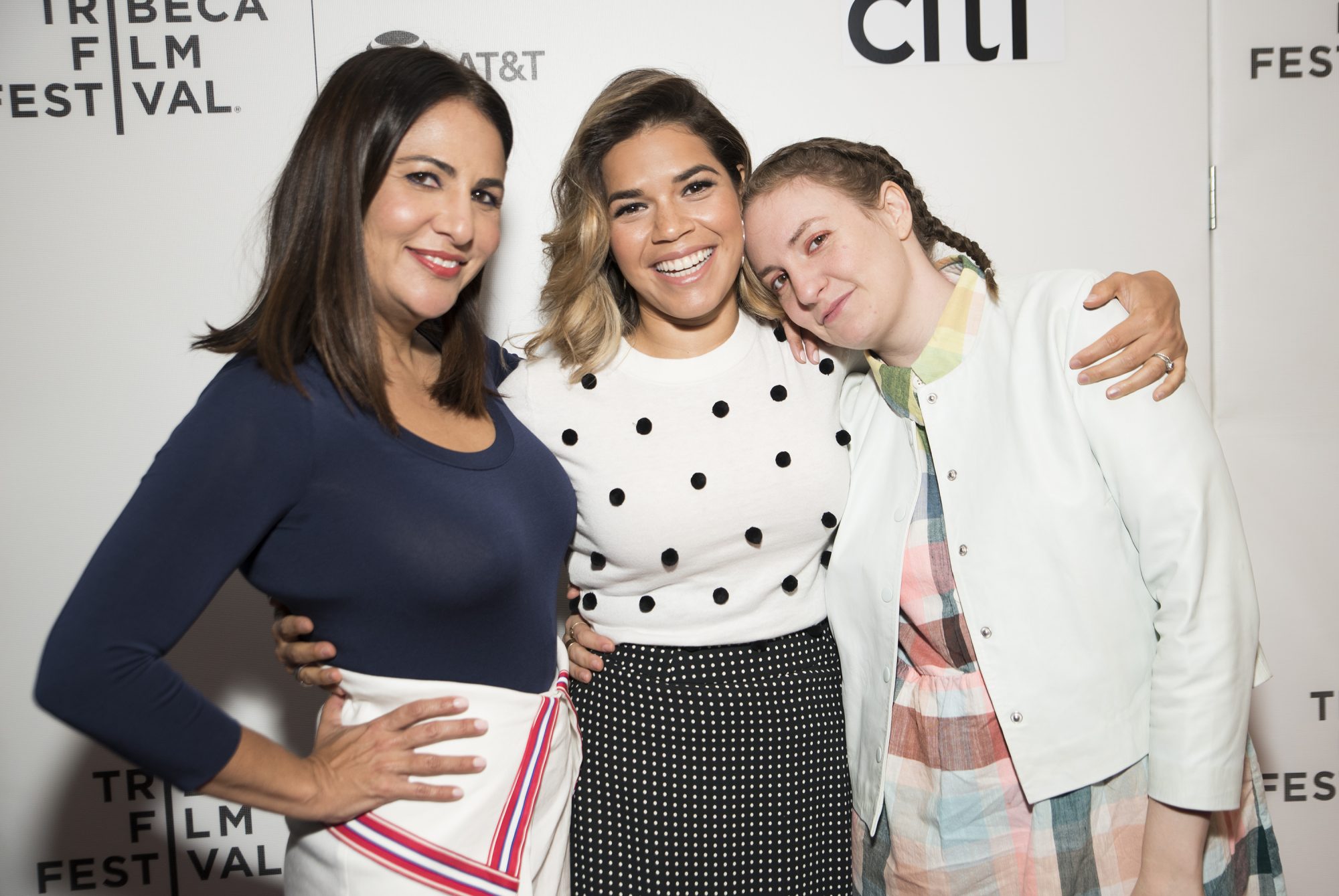 Finally, Ferrera let her patterns do the jiving. There's no need to clutter a mixed-pattern look with added accessories. Like Ferrera, use your shoes to add some pizazz to the picture.
Now that you're in orbit about how to mix and match like America Ferrera, get on the horn, call up your hip chicks, and make your way down to the hop to get your boogie-woogie on. All the cool dudes will be saying to you, "come on snake, let's rattle!"