These are all the times America Ferrera made us damn proud to be a woman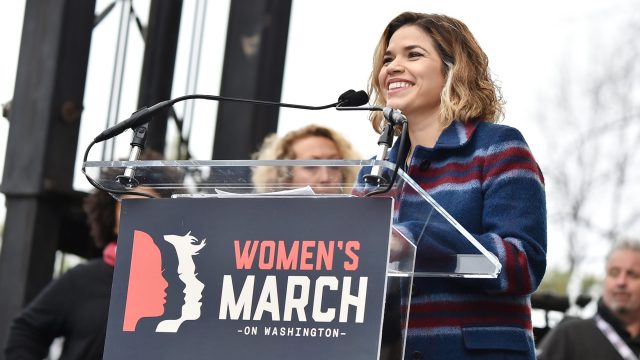 When we first saw her in Sisterhood of the Traveling Pants, we immediately fell in love with America Ferrera and we knew we were going to love her for many years to come. Much like her character Carmen, she's outspoken, compassionate, and very concerned with the wellbeing of other women. America has come a long way since those Sisterhood days, and she's now one of the most vocal women's rights activists who stands proudly at the forefront of our fight for equality.
America has been the voice for so many women around the country. She represents us with dignity, passion, and determination, and she wants nothing more than a world where marginalized communities — particularly women of color and immigrants — are treated with the same respect as anyone else. America is a constant inspiration for us, and we're keeping our fingers crossed that one day she'll run for President. Also, we're not going to ignore the fact any longer that her name is America and she's fighting for a better America. Come on. America for President!
Here are eight times America Ferrera made us so, so proud to be a woman.
1. When she gave a crowd rousing speech at the Women's March On Washington
https://www.youtube.com/watch?v=wrQt0J4hWj4
She chaired the Artists' Committee for the Women's March on Washington in February, where she was given the stage to say a few words about the event. America kicked off her speech by saying this: "As a woman and as a proud first-generation American born to Honduran immigrants, it's been a heartbreaking time to be both a woman and an immigrant in this country. Our dignity, our character, our rights have all been under attack."
America encouraged everyone to keep fighting, to keep standing up for what they believe in, no matter how much hate is around us. She reminded us that the President is not America. We are America. Her speech was exactly the kind of motivation we need to unite as women and as sisters, and to remember that immigrants are what make our country a beautiful place.
2. When she and Lena Dunham spoke at the Democratic National Convention
https://www.youtube.com/watch?v=40HfHwGBp0k
"I'm America Ferrera, and according to Donald Trump, I'm probably a rapist," America said to kick off her joint speech with Lena Dunham for the Democratic National Convention. The crowd laughed out of recognition, because we'd all heard Trump's disgusting comments about immigrants being "criminals" and "rapists."
America and Lena publicly announced their support for Hillary Clinton in the election, and America went on to explain why our country should celebrate our differences. "This country was founded on the belief that what sets us apart — race, language, religion, sexual orientation — should not dissolve what binds us," she said.
She went on to talk about how her parents immigrated from Honduras to give her a better life. America grew up in public schools. Her talents were nurtured there. Every once in a while she needed a free meal at school to get her through the day. She's proud to have grown up this way, and she encourages all immigrant women to be proud of their background as well.
3. When she accepted the Eleanor Roosevelt Award for Global Women's Rights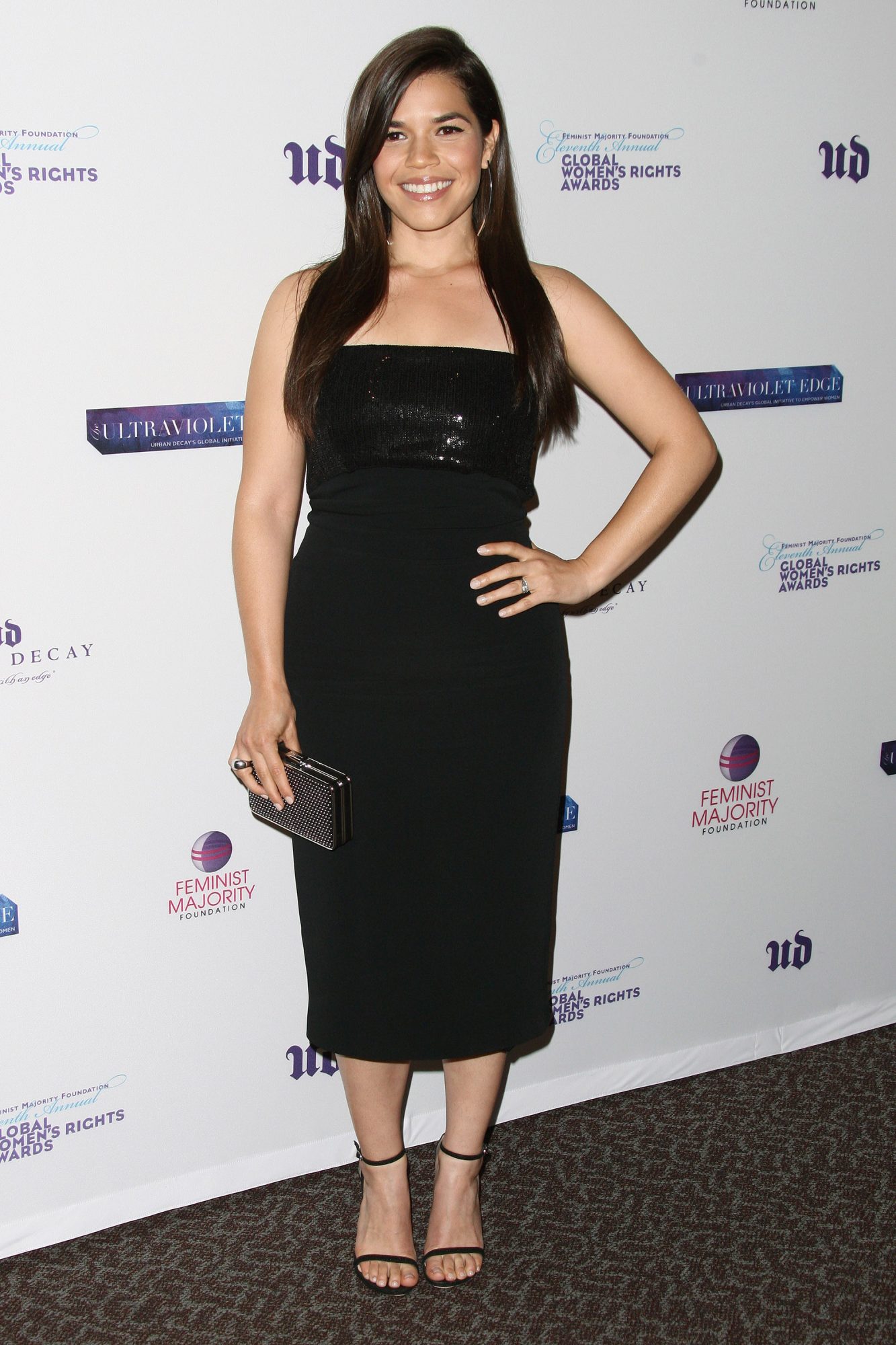 Last year in LA, America attended the 11th Annual Global Women's Rights Awards. She was one of four women to win the Feminist Majority Foundation's Eleanor Roosevelt Award, along with executive director of U.N. Women and U.N. Under-Secretary Phumzile Mlambo-Ngcuka, actor-producer and abortion rights activist Amy Brenneman, and Flint Mayor Karen Weaver. America was awarded with this honor because of her longtime activism for women's rights.
In her speech, she talked about the role models in her life who made her believe that she is capable of doing great things. She was also given the chance to talk about pressing immigration issues that are very dear to her heart. At one point, she said, "When you talk about the immigration issue, immigration is a feminist issue as well, and we need to start thinking about it as such." We're here for it, America.
4. When she and Amber Tamblyn did their own Instagram video series on Donald Trump
https://www.instagram.com/p/BMhC15ZAOfB
We honestly think America and Amber deserve an Emmy for these videos. Just a few days before the election, both women had their activist hats on and they were spreading the word to the whole country to vote for Hillary. They took a time out in their hotel room to goof off and make us all laugh, even though we were pretty stressed about the mere presence of Donald Trump.
While Trump was making wild accusations about the immigrant population in the U.S., America and Amber did a hilarious spoof on his words. They also did a short lip sync video to Beyoncé's "Sorry" and made fun of Trump's infamous request to turn down the lights. Watch the other videos here and here.
5. When she openly cried at the fact that Donald Trump was elected President
https://www.instagram.com/p/BMnioQiAiW8
It was certainly one of the saddest days our country has ever seen, and there were many tears shed. America showed us that we weren't alone in our grief by sharing a raw picture of herself crying over the news that Donald Trump had been elected President of the United States.
"The grief comes in waves. As if someone I loved died. I've never felt this brand of sadness before," she wrote. "If you cried all day- you are not alone. We deserve to mourn. Patiently waiting for the sadness to transform into something more useful."
6. When she completed her very first triathlon
https://www.instagram.com/p/BKec6aMgKXb
In a very personal essay for the New York Times called "How a Triathlon Helped America Ferrera Defeat Her Inner Critic," America wrote about what it was like to participate in her very first triathlon. She admitted that she was hard on herself when she considered training for her first triathlon since she was never that athletic. But as time went on, it proved to be a transformative, liberating experience.
America squashed her self-doubt and turned into a "badass." At the end of her essay, America wrote, "I am whoever I say I am. And I am a triathlete." She inspired women everywhere to go after their greatest dreams, no matter how crazy they may seem.
7. When she celebrated New Year's Eve with the Sisterhood women
https://www.instagram.com/p/BOvFU9Dg7I4
Although America couldn't be there in person to welcome in the new year with Blake Lively and Amber Tamblyn, she FaceTimed with them anyway, because a good friend shows up in whatever way she can. To see the sisters together again after all these years, still being best friends and supporting each other, was a nod to women everywhere who have been friends forever. The more we stick together, the stronger we are.
8. When she and Chrissy Teigen loved up on each other at the Women's March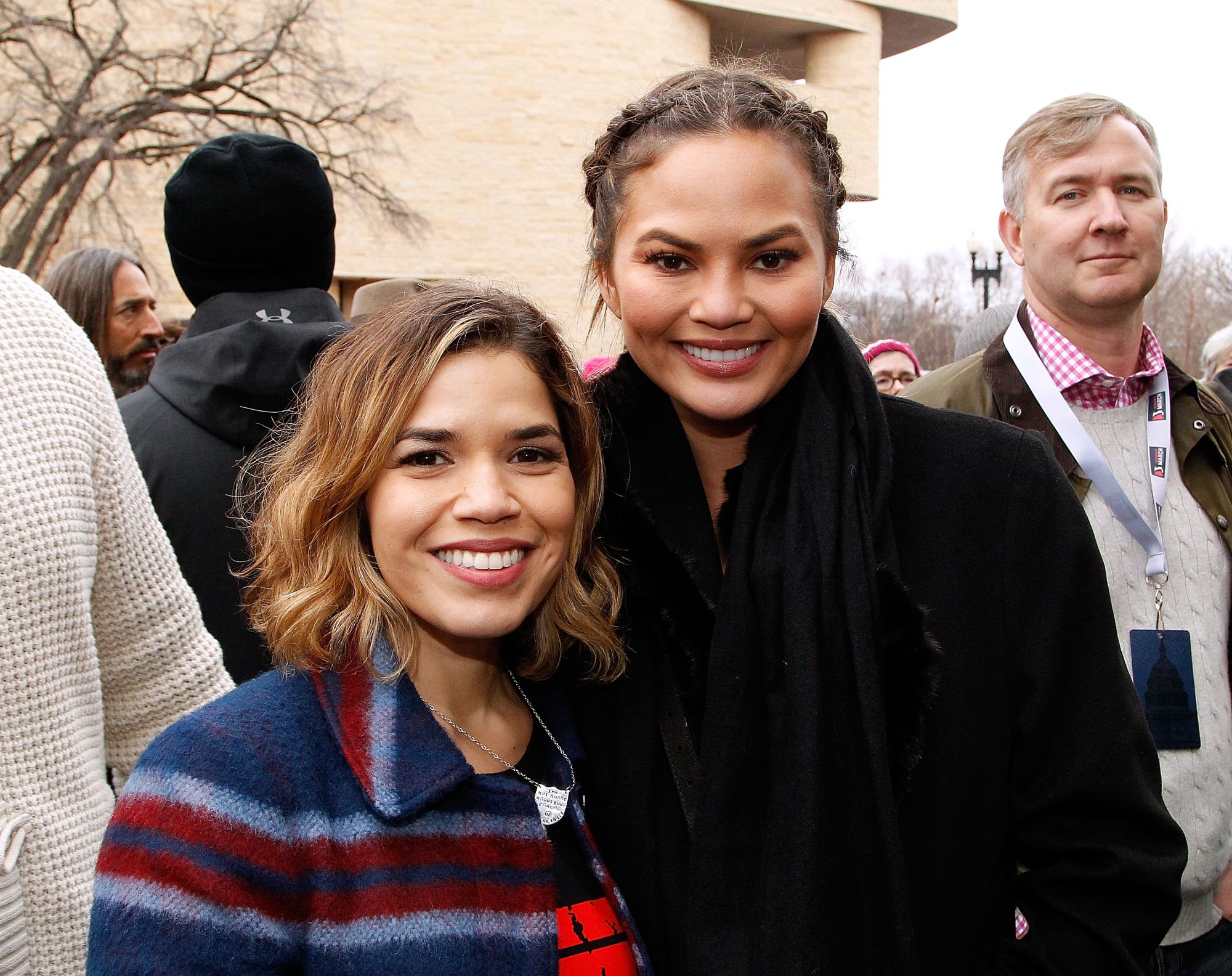 Okay, we have to admit we don't know that much about this interaction. But we can tell from the pictures that they hugged a lot, smiled at each other, and were obviously giving each other loads of compliments. These two women stand up for women all the time, so to see them hang out together, even if only briefly, warms our heart.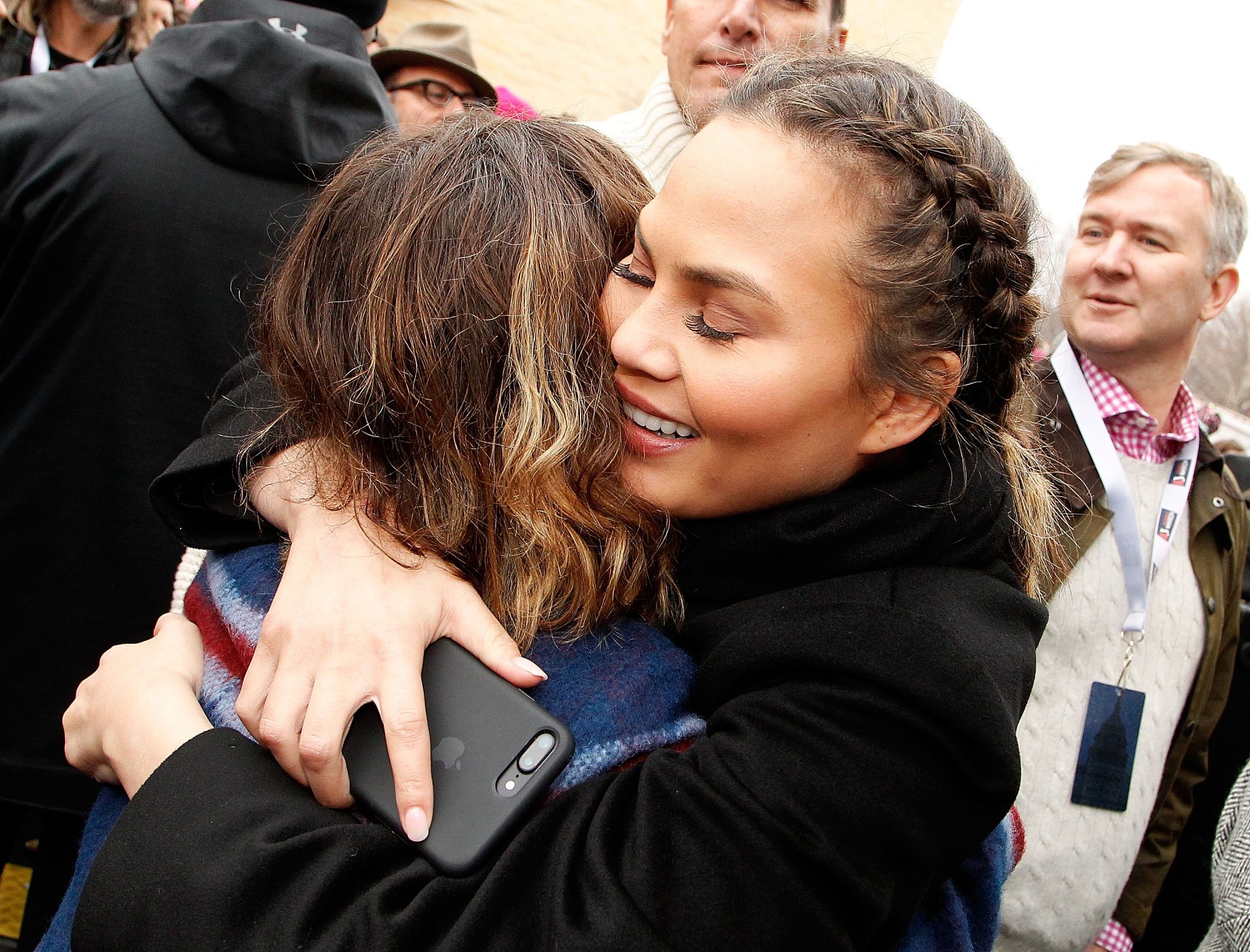 Look, all we're saying is we think America and Chrissy deserve a talk show together because it would be perfect and we would watch it all the time.
America for President!