America Ferrera's jumpsuit has a '90s twist and it's ALL THAT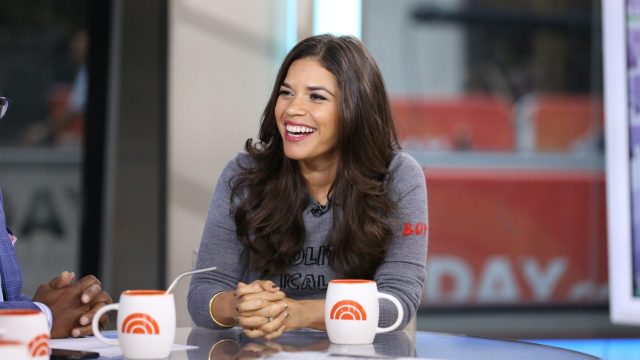 America Ferrera has been one of the many celeb ladies to capture a special place in our hearts ever since Sisterhood of the Traveling Pants, and she's basically continued to be an incredible badass since then. From Ugly Betty (heart eyes), to inspiring us with her fantastic body-positive posts, to killing it at the DNC this year, there's LITERALLY nothing not to love about America Ferrera.
And now, we get to add 'wearer of the most amazing halter-top, '90s-inspired jumpsuit we've ever seen' to our list of reasons to worship her. (And yeah, it's a pretty long list.)
Seriously, there's very little we love more than fashion that throws back to the '90s or early 2000s. Even if those were some dark days for the fashion world, we still get a serious kick of nostalgia any time somebody rocks a halter top or gumball machine choker.
THIS is the incredible jumpsuit America Ferrera wore to Watch What Happens Live – and it's bangin'.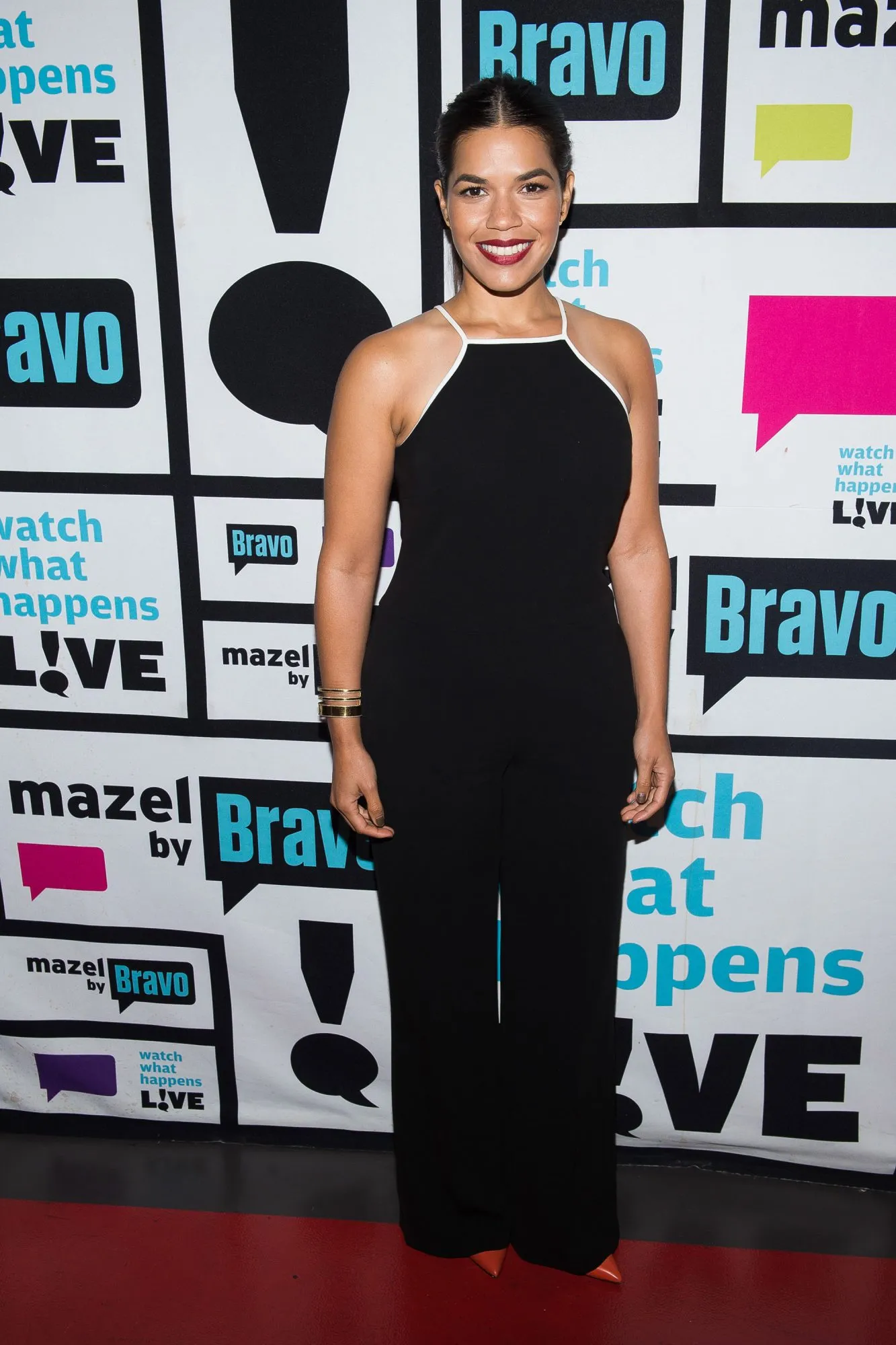 With that halter top alone, we can totally see America Ferrera as the star of her own '90s teen film.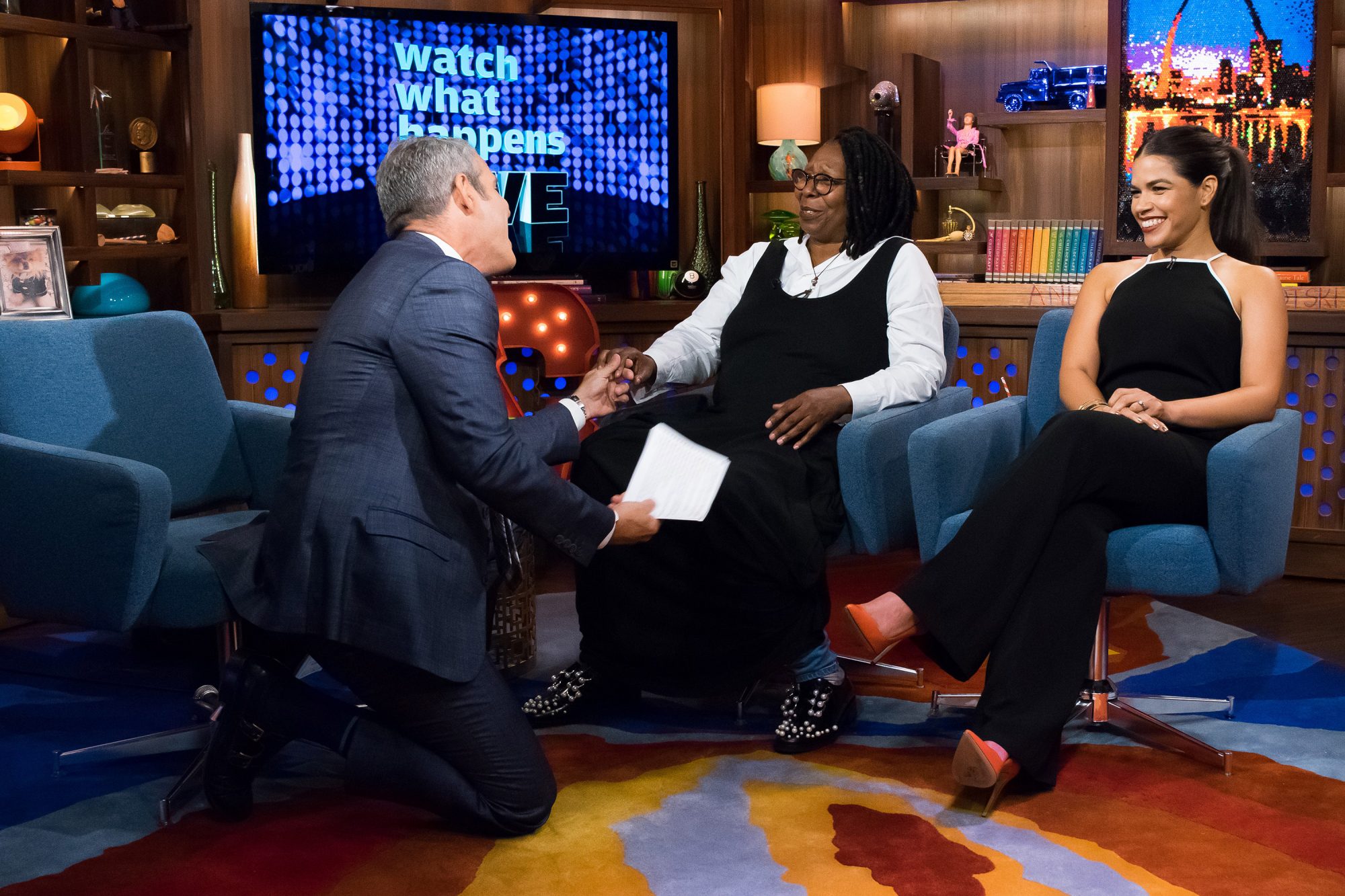 Yes plsssss.
Just LOOK at those red shoes. You could stab somebody with those. Not that she would, or you should, but we're just saying. Edgy AF.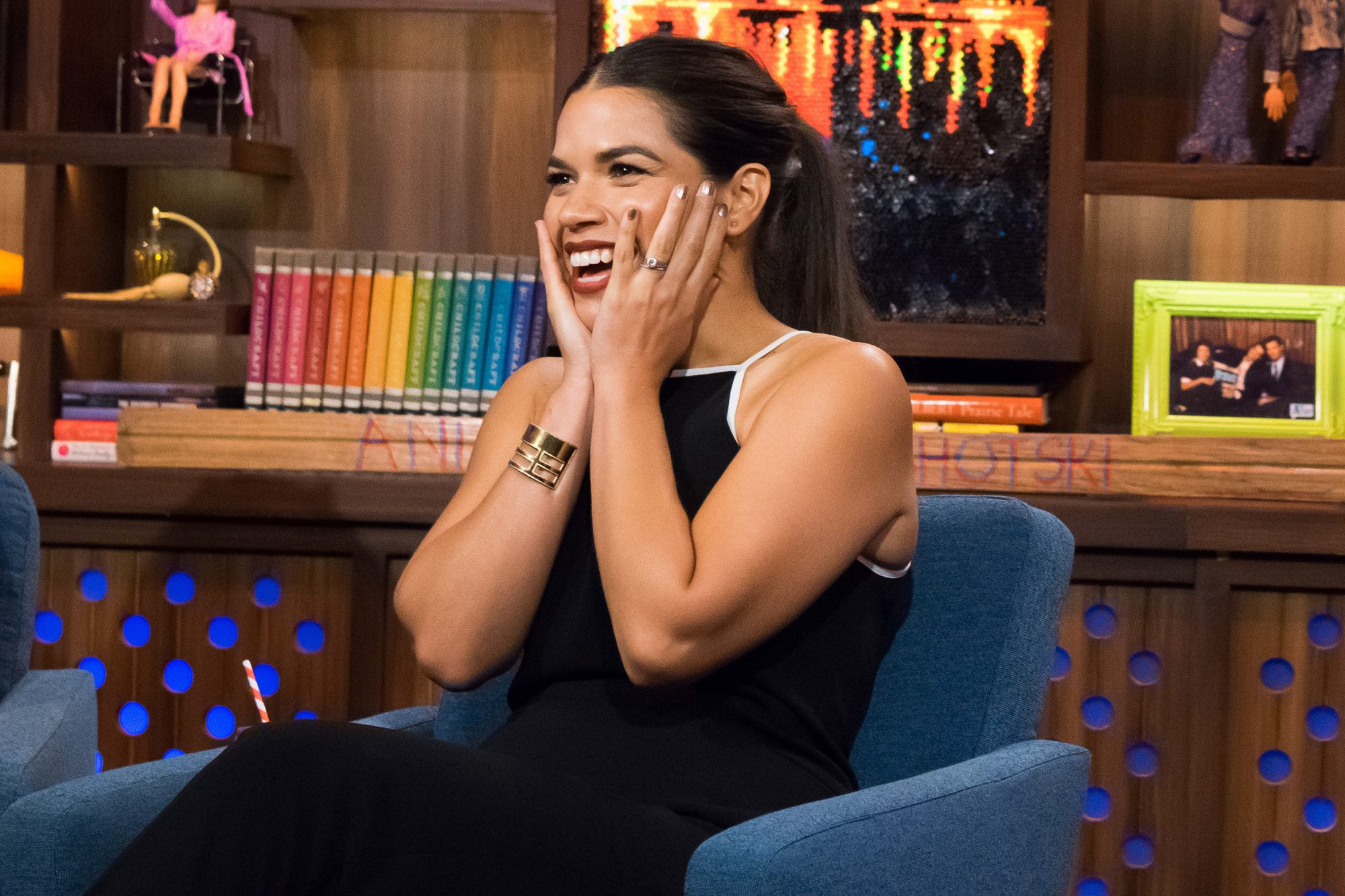 It obviously helps that America Ferrera is like the cutest lady in the entire world and a literal ray of sunshine, but seriously. Bow down to the new queen of '90s throwback fashion. She has so arrived, and we're ALL about it.