America Ferrera and her husband continue to be the ultimate power couple (we honestly couldn't love them more)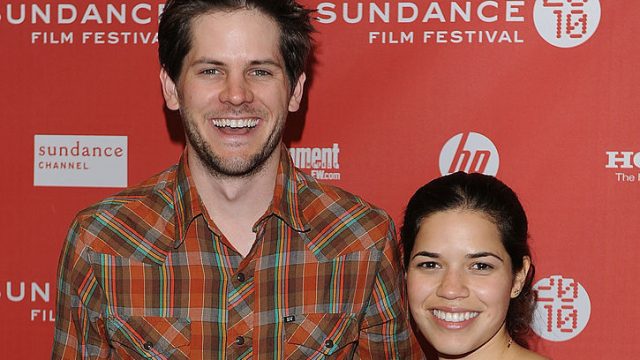 There's literally nothing we don't love about America Ferrera. Sure, we don't actually know her personally, but we're constantly impressed by her. Not only is she a great actress, Ferrera is also constantly fighting for women's rights, trans rights, immigration rights, and everything in between. And when she's not doing all of that, she's training for triathlons and just being a badass in general.
Ferrera participated in her first triathlon back in September, and we followed her journey and incredibly positive outlook through it all. Well, now she's back for another triathlon, and she's training alongside her husband Ryan Piers Williams.
The adorable couple seems to be working hard, kicking ass, taking names and having a great time while doing it.
"The competition is heating up," she wrote. "3 weeks till our Triathlon and the question on everyone's mind is 'what color swim cap will I be assigned?' I'm really hoping for hot pink. I love these #teamintraining swim caps and I love challenging my body in order to raise funds for the Leukemia and Lymphoma Society. If you hate blood cancers and love supporting organizations that fight them, then please feel free to donate to @leukemialymphomasociety via my Triathlon fundraising page (link in bio) and I will be honored & thankful to swim, bike and run on behalf of your support! Go Team! ‍♀️‍♀️‍♀️"
To support Team Ferrilliams, click here to donate.
We wish Ferrera and Williams well on their triathlon and know that no matter how they finish, they're already making a huge impact on the Leukemia and Lymphoma Society.