We're calling it: America Ferrera and her husband were the cutest couple at the Emmys
America Ferrera and her husband were seriously the cutest couple at last night's Emmy awards, and we've got the photo evidence to prove it. The 32-year-old Superstore star and her husband, Ryan Piers Williams, dazzled on the red carpet, making a picture-perfect pair…
But what's even more impressive is that the duo completed a triathlon a mere 24 hours before the event. (Seriously!)
Instead of taking a much-deserved rest day to relax their undoubtedly sore muscles, these two showed up on the red carpet at the 2016 Emmys looking completely and utterly flawless. We're seriously shaking our heads at this. America documented all the major milestones as she trained for her first-ever triathlon, inspired by the loss of her friend's mom to Lymphoma. Ryan was on hand to compete as well, and the two showed off their medals after their successful race.
https://www.instagram.com/p/BKec6aMgKXb
https://www.instagram.com/p/BKdVP8jAV8l
And then, just like that, America and her man turned on the glam by appearing on the red carpet at the Emmys only 24 hours later. America shared a stunning shot of the two of them.
Of course, America wowed in her sparkly blue Jenny Packham gown, which she paired with Kurt Geiger shoes, Neil Lane vintage jewels, and a Jimmy Choo clutch. Her husband looked dapper as ever in his tux, and it looks like the two had a great evening.
We are being blinded by their beauty: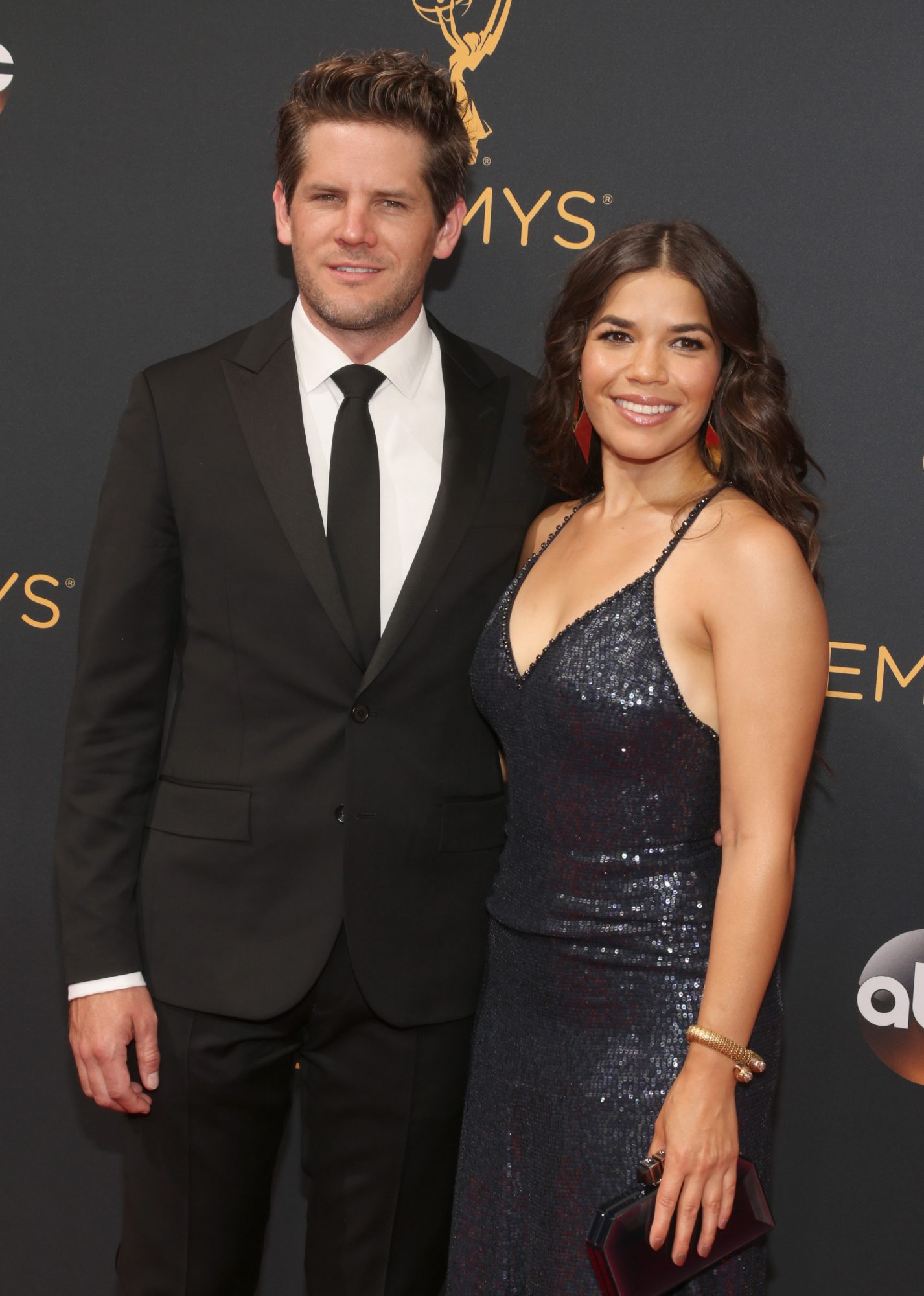 A couple who marathons together, looks amazing on the red carpet together (and, ya know, stays together):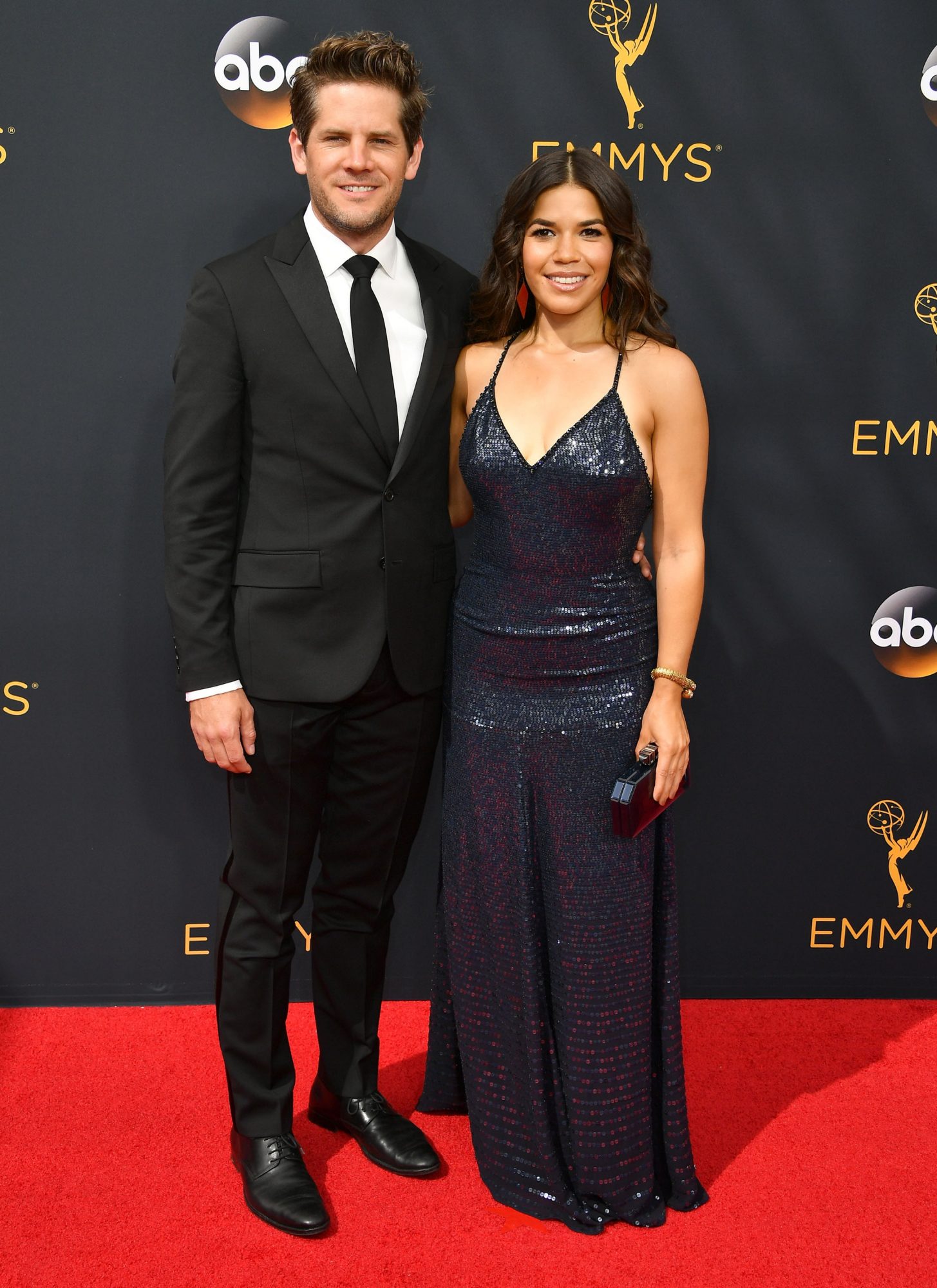 They look genuinely happy to be together and it's making us want to cry tears of love and joy: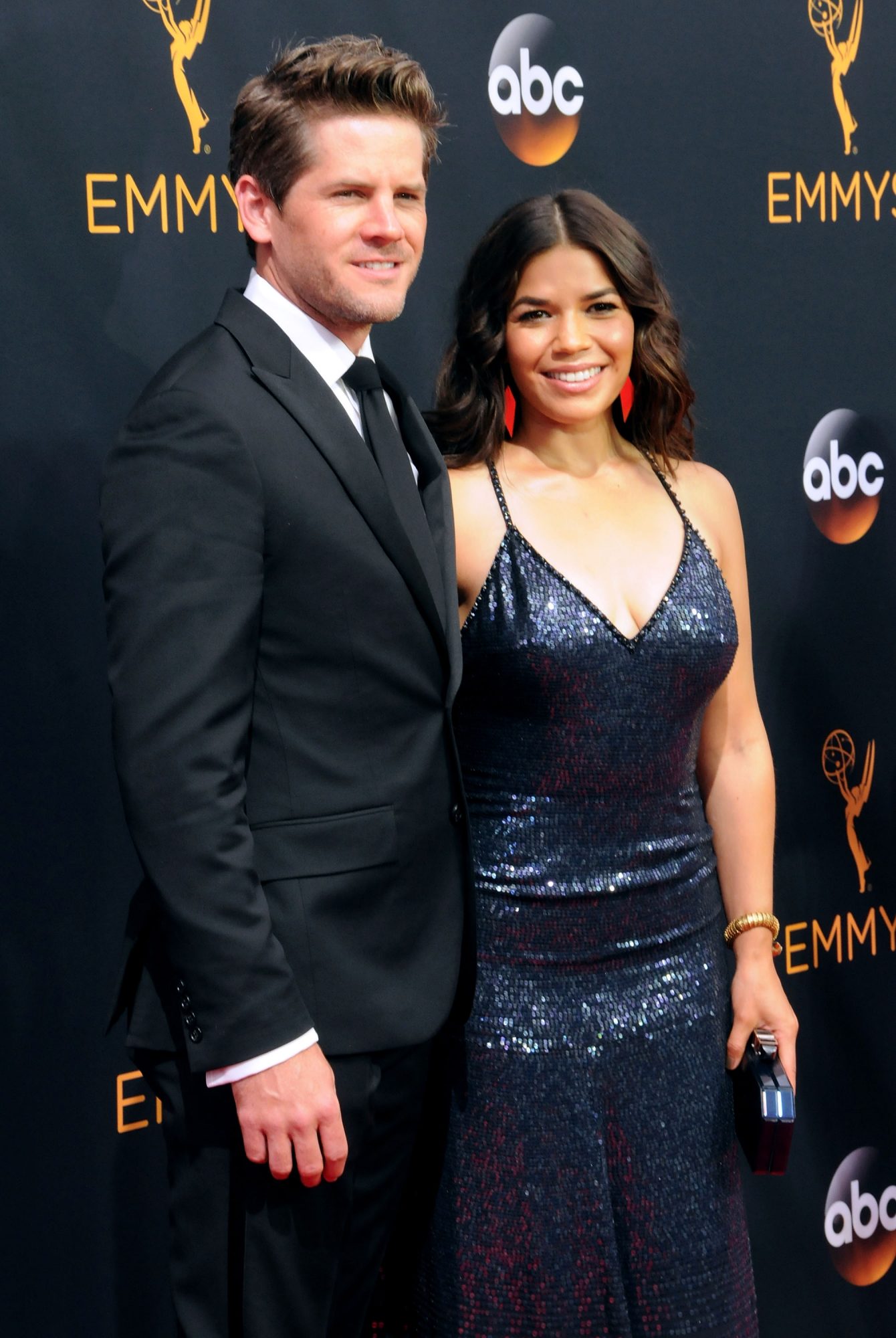 Now can someone please send them a pair of #1 Couple mugs?